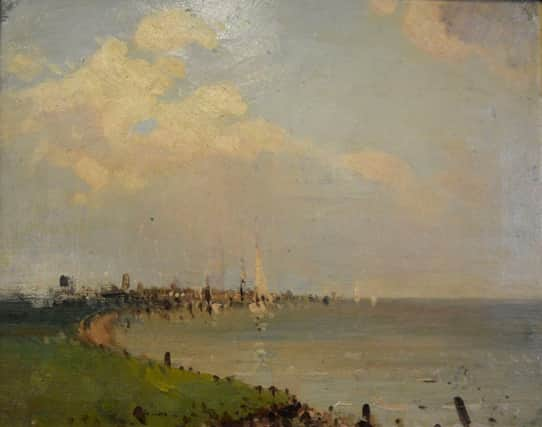 More than a dozen Rollett paintings came to light when lawyers handling the deceased estate of one of his granddaughters instructed specialists to clear her home, a retirement flat in Saffron Walden, and every wall in the place was covered with paintings.
In addition to the Rolletts, the hoard included a mass of watercolours by his artist daughter Kathleen, portraits of both Rollett and Kathleen by painter friends, sketchbooks, and much other memorabilia.
Herbert Rollett (1872-1932) was pushed into the grocery trade by his farmer father from Huckerby, near Gainsborough, and did not start to paint seriously until he was almost 30 years old.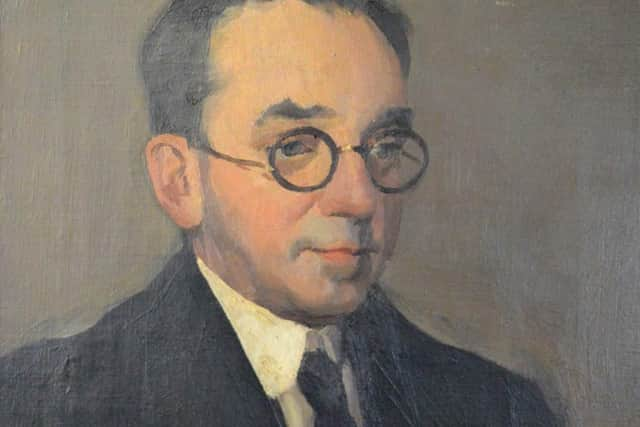 Even then he had to fit it in around running his business, routinely rising at 5.30am in the morning to go out into the Lincolnshire countryside to paint, before returning to open up his shop in the centre of Grimsby to sell cheese and butter.
Rollett's artistic breakthrough came in 1921 with an exhibition at the Victoria Galleries in Hull, before successful shows in Leeds, Manchester, Liverpool and Nottingham, plus the Royal Scottish Academy and the Royal Institute of Oil Painters, and then in 1924, Rollett had his first painting accepted the Paris Salon.
The Rollett hoard is now going under the hammer at Louth auctioneers John Taylors in an auction at the Old Wool Mart tomorrow (Tuesday).
Auctioneer James Laverack said: "It is a wonderful find that I understand took the clearance team completely by surprise.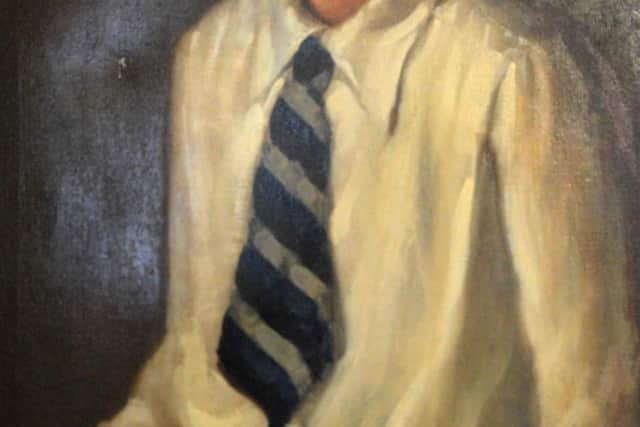 "They had no idea the Saffron Walden flat was packed with art – and they knew nothing about Herbert Rollett. Fortunately they took the time to do an online search and they began to realise what they had on their hands."
A number of the paintings in the hoard featured in the last major exhibition of Rollett's work, a show at the Welholme Gallery in Grimsby in 1988, including 'Sails on the Humber', a view of the north bank of the river looking towards Hull; two paintings of Newsham Lake, a favourite spot on the Earl of Yarborough's Brocklesby Estate, and various scenes in the Lincolnshire countryside that Rollett said was, in his opinion, superior even to the Lake District or the Scottish Highlands.
James added: "It's a remarkable collection of the work of a quite remarkable artist. A man who was serving groceries behind the counter of a shop in Lincolnshire whilst his paintings were hanging on the walls of the Royal Academy and the Paris Salon.
"He obviously never got grand indeed he was actually quite ready to use artistic success to plug the grocery business. In one article he was quoted as saying, 'I would be happy to carry on selling anybody the best butter and cheese – even if I had 20 pictures in the Academy!'"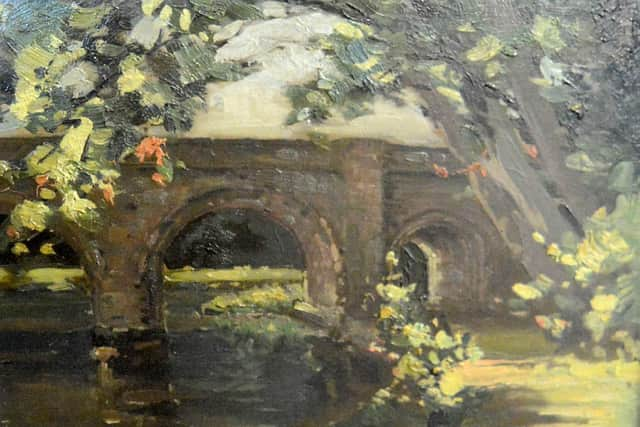 The full sale catalogue is available on the firm's website at www.johntaylors.com. The auction starts at 10am tomorrow and will be to be webcast online.