'Holdingham Helpers' appeal for volunteers
Residents in Holdingham have set up a 'Holdingham Helpers' coronavirus volunteer group.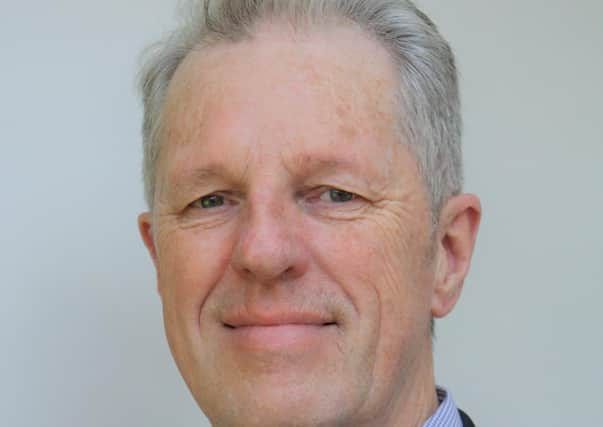 The group is registered with the Lincolnshire Emergency Centre to provide free services for people in four categories - the elderly, less able, unwell or NHS workers.
The services they provide are collecting shopping and prescriptions, dog walking or making friendly phone calls. These services are available to anyone in the four categories who lives in the north of Sleaford, from the Holdingham roundabout southwards down the Lincoln Road to Tesco.
After leafletting 2,000 homes, the group has attracted a team of willing volunteers to cover the Holdingham area. But they are receiving calls every day to help people in other parts of the town.
With more volunteers the group could extend its services to needy people across Sleaford.
North Kesteven District councillor Robert Oates set up the group and is coordinating the work from his home.
Coun Oates said: "While the government is beginning to reach the 1.5 million most vulnerable across the UK, there are many others in our community who need support. We have set up Holdingham Helpers to assist those who require help now.
"We are gradually extending the service to other parts of Sleaford but need more volunteers."
Francesca Bowbrick, Deputy Coordinator said: "The only skill required to be a Holdingham Helper is energy and enthusiasm, but having a car or bicycle helps when collecting shopping or prescriptions. I found the staff in all our local food suppliers very helpful and supportive of our group's efforts. 
"As we are the approved community group for the Lincolnshire Co-op branch at Woodside on the Lincoln Road, our volunteers receive a special pass to enable them to purchase the required number of limited items when shopping for others.
"This is a great help when you are shopping for more than one family."
As well as the people being directly helped, volunteering has other benefits. Several residents have commented that they do not need help immediately but are reassured to know that someone is there if they do need assistance.
To volunteer with Holdingham Helpers anywhere in Sleaford send your name address and telephone number to Coun Oates at [email protected].
Volunteers can choose which service they help with and can specify which days and hours they are available. Even doing one shopping trip a week for a needy person is a valuable contribution, says the group.
All volunteers are given guidance on how to keep safe when helping others.
○ Support your NHS and other key workers in the Clap for Key Workers tonight at 8pm.
We have a downloadable cartoon that can be coloured in by readers ahead of #clapforourcarers. Share your completed pictures with us, holding and waving them or in your windows at facebook.com/thesleafordstandard or Twitter: @sleafordst