Horncastle History & Heritage Society receives 19th century colour poster
The detailing on a poster more than 130 years old has impressed Horncastle's historians.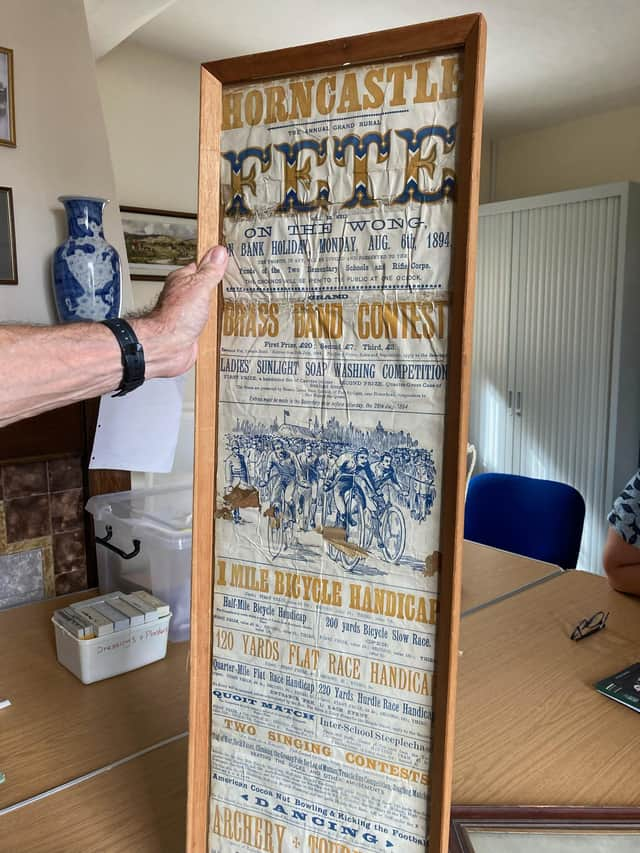 The colour poster.
Horncastle History & Heritage Society has recently received some donations to their Town Archive at the Sir Joseph Banks Centre, and one of them was this full-colour poster from 1894.
The poster was donated by a family from Christchurch in Dorset with links to the town, who wanted them to have a good home.Dr Ian Marshman, chairman of the society, said they were delighted to receive the posted as they have a black and white copy of the poster, but he had never seen an original before in full colour like this.
Some of the events at the fair, which was located on The Wong, were certainly of the era as there was a range of traditional activities from archery to bicycle races, singing and even a soap washing contest!