Horncastle Mayor makes set of colourful scrubs
Mayor of Horncastle, Councillor Fiona Martin has made a set of colourful scrubs - with assistance from Horncastle and District Scrubbers.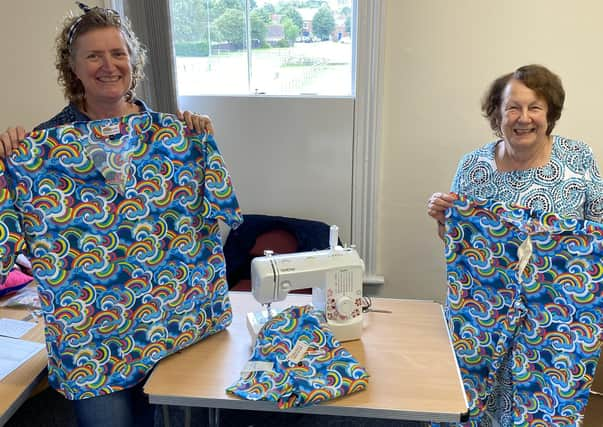 Coun Martin said: "It has been a privilege and pleasure to work with Tracey, Shelly and the lovely volunteers who are Horncastle & District Scrubbers over the last few months.
"It is many years since I have done any sewing and I have really enjoyed making these scrubs.
"The fabric is beautiful and so nice to work with and I am sure will be appreciated by those who wear these scrubs.
"So much has gone on in Horncastle during the last few months that we can all be proud of and the Scrub Hub has been a big part of that.
"It has grown tremendously since its small beginnings.
"It has been a very appropriate use of Stanhope Hall during lockdown.
"Thank you everyone who has been involved.
"I shall wear my Scrubbers badge with pride!"