Horncastle Mayor reflects on what has been a truly challenging 2020
Fiona Martin said: "Well 2020 has been quite a year! I don't think any of us have had the year we were expecting this time last year!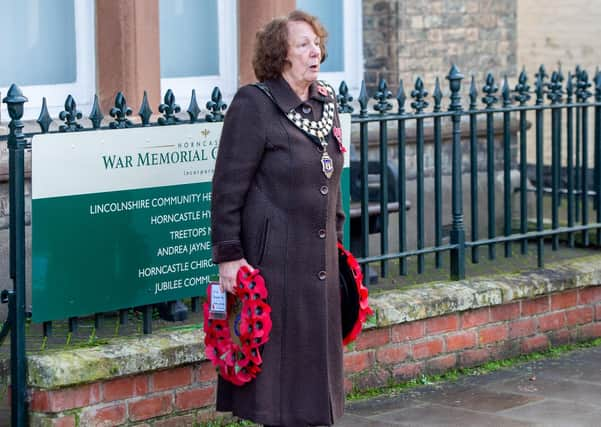 "It has been a difficult year for many, many people and a lot of our local businesses and schools but it has also brought out the best in this wonderful community we are lucky enough to live in.
"We have clapped for the NHS and our key workers and in doing so have talked to neighbours we hadn't met before and made new 
friendships.
"We have also seen many people helping friends, neighbours,family and total strangers in many different ways, sometimes just with a telephone call or a smile as well as shopping, collecting prescriptions or even walking dogs.
"We have all had to get use to doing business in different ways, click and collect, Zoom and Teams to name but a few.
"Some of these things will remain with us and do have an positive environmental impact.
"I would like to thank everyone for the way in which our town has responded to this pandemic.
"I feel very proud and honoured to be Mayor of such a caring community.
"We all need to continue to support our local businesses who have struggled this year but have supported all of us.
"As vaccines start to roll out lets all hope for a better year next year. Stay safe."