Horncastle Medical Group reveals vaccine update
The Horncastle Medical Group (HMG) says it has 'nearly completed' first Covid-19 vaccinations for the opening cohort of eligible people.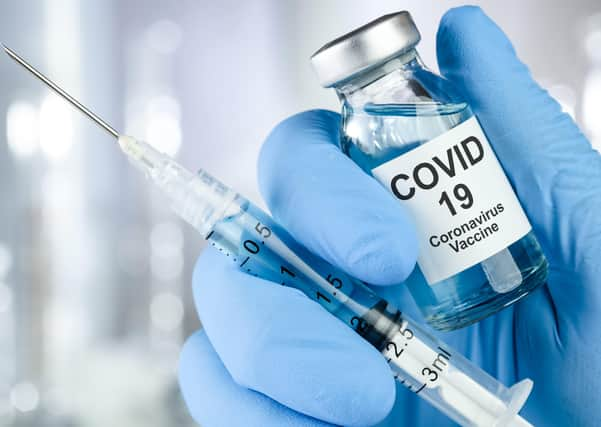 In a statement today (Wednesday), the group adds staff have provided the vaccines at Louth Hospital.
It adds residents and staff at three care homes have also been vaccinated and that they are now working towards housebound patients and frontline health and social care workers.
The HMG also asks people not to contact the surgery, adding: "We will contact you."
The statement says: "HMG have nearly completed first vaccinations for all eligible patients in the first cohort (over 80s and Care Homes).
"We are part of the East Lindsey Primary Care Network (PCN) and we are collectively working at Louth County Hospital to provide this service for all East Lindsey patients in the PCN.
"Staff are being provided for these clinics at Louth County Hospital from HMG.
"Working as part of the PCN, we have currently vaccinated 693 patients from Horncastle Medical Group with the first dose of either vaccine.
"Tanglewood, The Grove and Nightingale care homes and their staff have also been vaccinated and we are now working towards our housebound patients and frontline health and social care workers."
Regarding plans for a further rollout, the statement goes on to say:
"We will be calling when we are advised to cohort 3 next, and these will be patients aged 75 and over.
"Patients who have received a letter already from NHS England are to call the number for the vaccination centre to book in at Boston."
The HMG accepts not everyone will be able to travel to Boston - or Louth.
It adds: "In regards to plans to run a vaccination centre more locally to Horncastle we are still waiting on this and it could be several months away, so we are trying to encourage our patients to attend Louth or book in directly at Boston once they receive a letter.
"We can only book patients in at Louth as and when we get informed we have vaccines available and also appointments.
"If you get offered a vaccine appointment at Louth County Hospital, please try and take that appointment where you can."
The statement says transport is available from Lincoln County Council by calling 0345 456 4474. The service can be used for Boston clinics .
The statement adds: "The PCN are currently not getting a continuous supply of the AstraZeneca vaccination and we are now waiting for our housebound patients over 80 years old to be vaccinated.
"We cannot tell you when this will be just yet.
"The Pfizer vaccination cannot be stored in the fridges in the surgery, hence why it cannot be used for housebound patients, so we are waiting for the AstraZeneca to arrive.
The HMG stressed staff cannot vaccinate anyone outside a specific cohort.
It says: "If the hospital advises you need it, you will have to again bear with us on this. We will contact you.
"It is a patient's choice to wait for a vaccination and they can choose which one they wish to have.
"However, we have no date yet if and when we will be able to give this vaccination, so please think about having the Pfizer one at Louth or Boston."
The statement confirms carers will be vaccinated in cohort 6, when staff will vaccinate patients aged 16-64 with underlying health conditions (this is not extremely clinically vulnerable).
"The Covid 19 vaccination provided by the NHS is free, so if someone asks you to pay for it please decline the offer.
"Please do not contact the surgery in regards to your vaccination - we will contact you.
"The situation is changing on a daily basis so please bear with us and we will keep patients updated on our website and Facebook page."