Horncastle News reporter and daughter, 7, to donate hair to Little Princess Trust
​After cutting and donating her hair for a charity that makes wigs for ill children, The Louth Leader and Horncastle News's reporter is set to do it again – this time accompanied by her young daughter.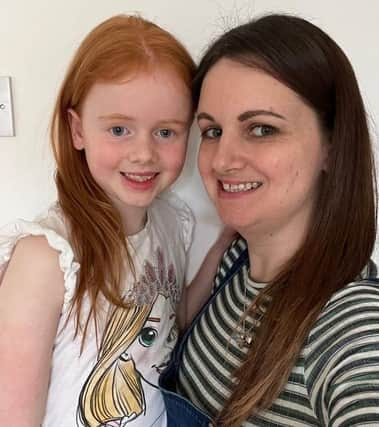 ​Rachel Armitage donated nine inches of hair to the Little Princess Trust in January 2020, and last year she decided to do so again but this time, her seven-year-old daughter, Isla, has decided she wants to cut and donate her hair alongside her mum.
Rachel said: "I told Isla what I was doing and told her about The Little Princess Trust, which provides wigs made of real hair, free of charge, to children who have lost their own hair due to cancer treatment.
"She announced that she wanted to do it as well as she had seen one of her school friends do this a couple of years ago and said she thought she was very brave!
"Isla loves her beautiful red hair, and she said that she thinks poorly children would love to have the same hair colour as hers.
"Her hair is important to her and she loves trying out different styles, and I'm so proud of her for wanting to do something so selfless at such a young age."
Rachel and Isla are aiming to donate 12 inches of hair when they go for their big hair cuts at Urban Fox Hair Studio in Caythorpe at the end of June.
Rachel said: "I donated my hair in 2020 because my mum lost her hair due to cancer treatment, and the wig she received really helped her confidence when she was feeling at her worse – even after her hair grew back, she wore the wig to wear on bad hair days!"
The Little Princess Trust provides free real hair wigs to children and young people up to 24 years old who have lost their own hair through cancer treatment or other conditions, as well as funding childhood cancer research searching to find kinder and more effective treatments.
"The Little Princess Trust is an incredible charity which makes such a difference to young people, so any donations to this fantastic charity would be much appreciated," Rachel added.