Horncastle River Enhancement receives nearly £200,000 in UK Shared Prosperity Funding
​Plans to rejuvenate Horncastle's riverscape have been given a huge cash boost – and you can help these ambitious plans come to fruition by getting involved.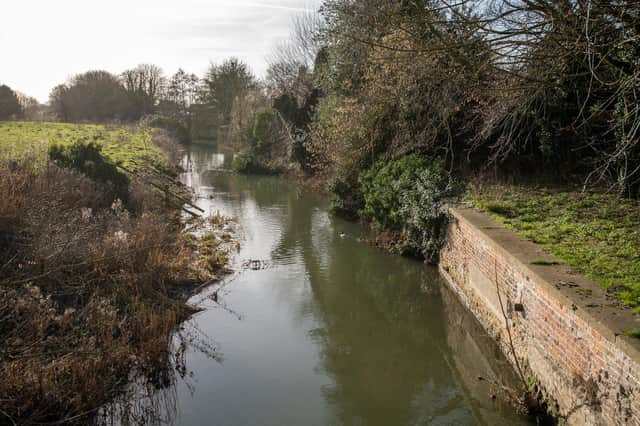 ​The South & East Lincolnshire Councils Partnership has announced that Horncastle River Enhancement is one of 14 organisations, community groups, initiatives, and events across the area that have been awarded funds from the third round of funding from the UK Shared Prosperity Fund and Rural Prosperity Fund, with the enhancement project set to receive £199,760.
The Riverscape project is a joint venture between the Horncastle History & Heritage Society, Horncastle RiverCare, Horncastle Walkers, Joseph Banks Society and Horncastle U3A Biodiversity Group, led by Dr Ian Marshman and with support from East Mercia Rivers Trust (EMRT), the Environment Agency and the Lincolnshire Chalk Streams Project.
The next stage of the project will see a project launch event, which will include presentations from key speakers and a guided walk to the project site, as well as information about how to get involved, our engagement programme, and habitat enhancement plans will be explained at the event.
A spokesman for Horncastle Town Council said: 'Horncastle Town Council is delighted that EMRT has been awarded the funding to deliver the Horncastle Riverscape Enhancement Project and make a real difference to the biodiversity and accessibility of the rivers in our town.
"HTC looks forward to working with EMRT and members of our community on such an interesting and exciting project for Horncastle."
East Lindsey District Council, Councillor Steve Kirk, portfolio holder for The Coastal Economy, and Councillor Adam Grist, portfolio holder for Market Towns and the Rural Economy, added: "It's wonderful to see some fantastic projects and organisations in East Lindsey receiving support from the UKSPF.
"This funding will continue to play a huge role in making a real difference to the district and this is an exciting time for East Lindsey."
Volunteers are now being sought to help EMRT to monitor footfall around Horncastle's rivers and collect evidence of how many people visit the riverside environment, collecting baseline data to compare with post project data to see if the changes made have encouraged more people to visit the rivers.
This will involve volunteers visiting the river each week at the same day and time, for approximately one to two hours, and all training, materials, and equipment is provided.