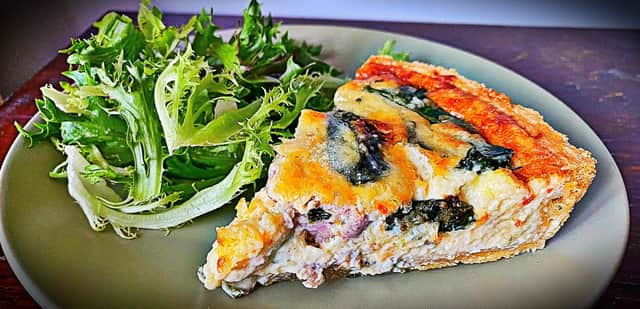 Horncastle's Foxy Cakes & Bakes has teamed up with Scaman's Eggs, based in Louth, to design and recreate the The Kings Coronation Quiche.
Keeping the traditional spinach, the quiche includes all-Lincolnshire produce, made with Scaman's free-range eggs, Lincolnshire sausage from Redhill Farm Pork, and Dambuster cheese from The Cheese Society.
Having worked with Scaman's for years as they supply the eggs for her many cakes and bakes, Susan Fox was approached by the company to put her own spin on the Coronation Quiche.
She said: "We've got so many brilliant Lincolnshire food producers and I thought it would be good to make the quiche a bit more "Lincolnshire".
"They gave me free reign to experiment and do what I wanted to with the recipe and it was great being able to create something savoury as most of my work is sweet, so it was nice to have a change."
The finished quiche has even had the seal of approval from Susan's 19-year-old son Patrick: "If a teenage lad likes it, then it must be good!"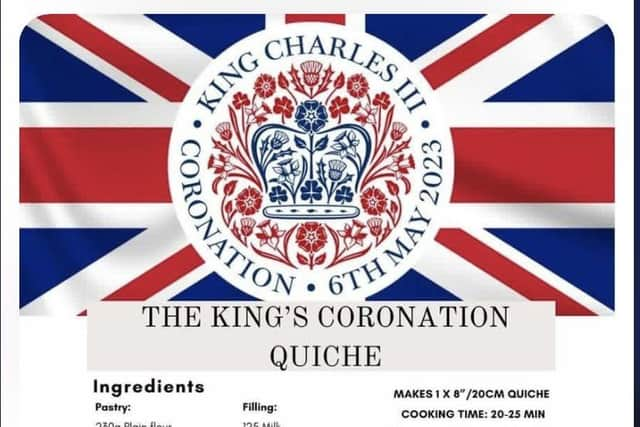 The quiche was officially launched by Scaman's and Foxy Cakes on Friday (April 28), and the recipe is available below for you to have a go at making the quiche yourself.