Hospital and EMAS apologise after elderly woman is discharged in the middle of the night and taken to a stranger's home
Senior hospital and ambulance service spokespersons have offered their 'heartfelt and sincere apologies' to a 83-year-old paliative care cancer patient from Sleaford who was mistakenly discharged during the night and left alone to sleep in a stranger's bed in Skegness.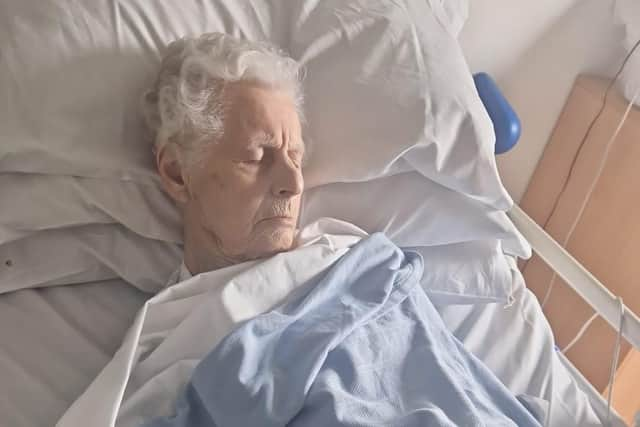 Widow Joyce Wright is currently receiving care at Johnson Community Hospital in Spalding following the ordeal, which began following a fall on Monday when she was admitted to Pilgrim Hospital in Boston.
United Lincolnshire Hospitals NHS Trust and East Midlands Ambulance Service (EMAS) have now launched an investigation into the incident which took place during Tuesday night – which has been welcomed by Joyce's son, Andy Wright.
Mr Wright, who also lives in Sleaford, told Lincolnshire World it had been a harrowing few days but he was relieved his mum was now receiving the support and care she needs to return home.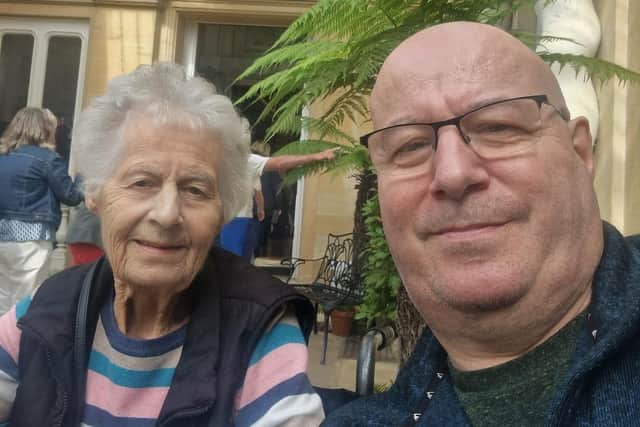 Recalling the incidents leading up to the 'mix-up', he said he had stayed with his mum at Pilgrim Hospital for 22 hours after she was admitted but decided he would go home to get some sleep after being advised she was being kept in overnight.
He arranged to contact the hospital the next morning but before the agreed time he received a telephone call and was told his mum had been mistakenly taken by ambulance to another patient's home and they were arranging to get her returned to hospital.
"I couldn't believe what I was hearing," he said.
"People have asked me why my mother didn't say anything but it was dark and my mother was very tired and on morphine so it was all a bit confusing for her.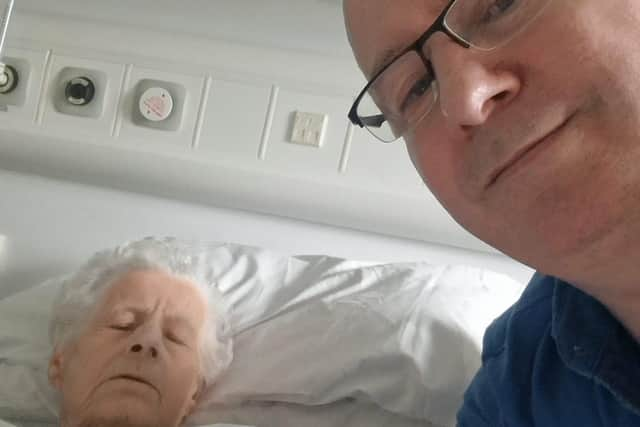 "It wasn't until the next day when the daughter of the patient who should have been discharged had arrived at the house that my mum found out that she had been taken to Skegness.
"I got a call from EMAS just after 10am to say they had got my mum and were taking her back to hospital.
"I tried to call her but couldn't though and then eventually got a text from her at 11am telling me she had spent the night in a stranger's bed in Skegness.
"In spite of her ordeal, she did see the funny side and said she wished it had happened the week before when the weather was good – and that the bed was comfy.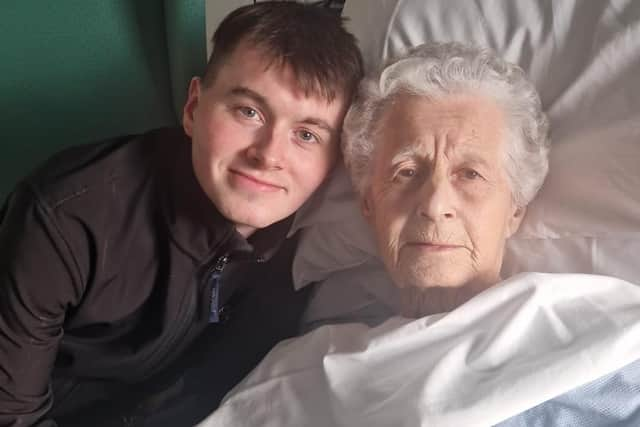 "But this is serious – my mum is a high risk, vulnerable person who had spent the night alone in the bed of another patient who should have been discharged instead.
"I hate to think what might have happened if my mum had tried to get out of bed in the dark in a stanger's home without the Lifeline alarm she usually wears in case of emergencies. The outcome could have been much worse."
In welcoming the investigation being launched by United Lincolnshire Hospitals NHS Trust and East Midlands Ambulance Service (EMAS), Mr Wright says he wants to raise awareness of the incident so nothing like this happens again.
"I don't want anyone to lose their jobs over this mix-up in this day and age," he said. "But I do want to raise awareness so nothing like this happens again.
"I can't thank the A&E staff enough for the way they looked after my mum while I was there – even bringing me cups of coffee, too, as I had been there so long.
"But the incident coincided with doctor's strike and it was clear the staff were under a significant amount of stress.
"I don't agree with this strike – I think in this day and age the offer doctors and consultants are being given is good.
"They will lose public support if there are more incidents like this."
Mr Wright said the focus was now getting his mum home.
"My mother is now in Johnson Community Hospital in Spalding being stabalised on her pain relief while we can look at her needs and a care package to she can return home," he said.
"She is a very independent woman and she wants to spend the time she has left in her own home.
"It is good she is at Spalding because that's where I work at Greencore, although my company have been excellent and have given me time off to get my mum sorted."
In a joint statement, Michelle Harris, chief operating officer at United Lincolnshire Hospitals NHS Trust, and Joy Weldin, divisional director of non-emergency patient transport services at EMAS, offered their "heartfelt and sincere apologies".
They said: "We have spoken with both patients and their families to offer our heartfelt and sincere apologies.
"This incident clearly falls below the standard of care we want to deliver, and a full review is underway to ensure it does not happen again.
"When the review is complete, in line with Duty of Candour, we will share the findings with the patients and their families."
Mr Wright has also contacted his local MP, Dr Caroline Johnson, who said: ""I am very concerned to learn of the incident of mistaken identity and incorrect hospital discharge of my constituent. My thoughts are with Mrs Wright and her family who I know are incredibly distressed by this worrying situation.
"It is particularly concerning that Mrs Wright was wrongly discharged to an unfamiliar setting in another patient's property, and that she was potentially left without the necessary medication for her conditions.
"It poses a broader patient safety question about how the Trust is ensuring patients who are unconscious or incapacitated receive the correct treatment. Patients should be provided with ID wristbands and these should be routinely checked by staff to ensure that patients receive the appropriate care and treatment.
"I have written to the Chief Executives of United Lincolnshire Hospitals Trust and the East Midlands Ambulance Service to ask for an urgent investigation into this matter to ensure patient safety and prevent future harm."