How Skegness is paying tribute to Prince Philip
Skegness has been paying tribute to Prince Philip, who has sadly died, aged 99.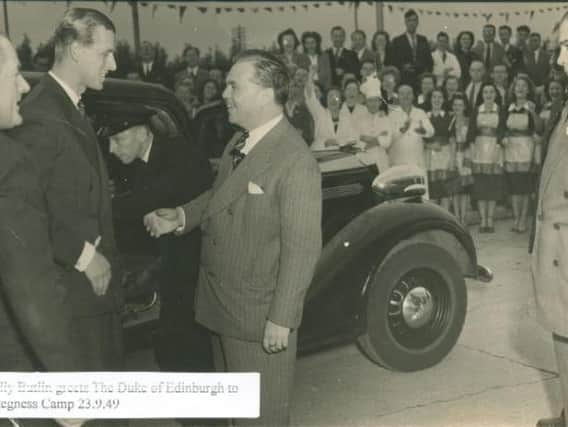 Buckingham Palace made the announcement this morning that the Duke of Edinburgh had passed away at Windsor Castle.
His death comes just weeks after he was discharged from a London hospital for treatment for an infection and to have a heart procedure.
Prince Philip has been the Queen's husband of more than seven decades and only in recent years retired from British public life.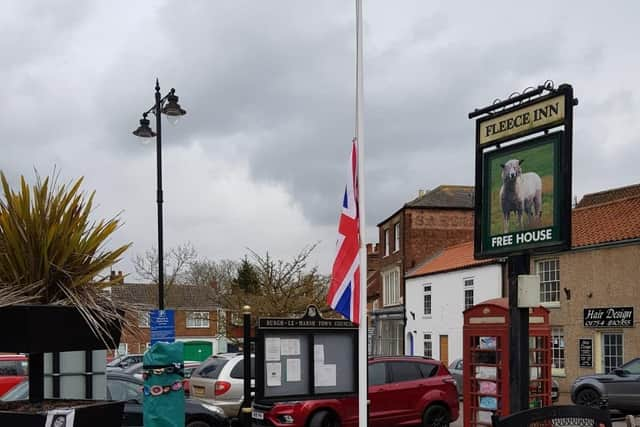 Although he had not been a regular visitor to the coast, it is recorded that he toured Butlin's with Billy Butlin in Skegness on 23rd September, 1949, along with Princess Margaret. They also visited Natureland during the tour.
Paying tribute to Prince Philip, Butlin's said: "We're very saddened to hear the news on the passing of His Royal Highness, the Duke of Edinburgh who we welcomed to Butlin's on a number of occasions.
"Our thoughts are with Her Majesty and The Royal Family."
More recently, the Duke is more widely known locally for the legacy he leaves in connection with the Duke of Edinburgh Award, which has helped millions of young people around the world achieve their potential.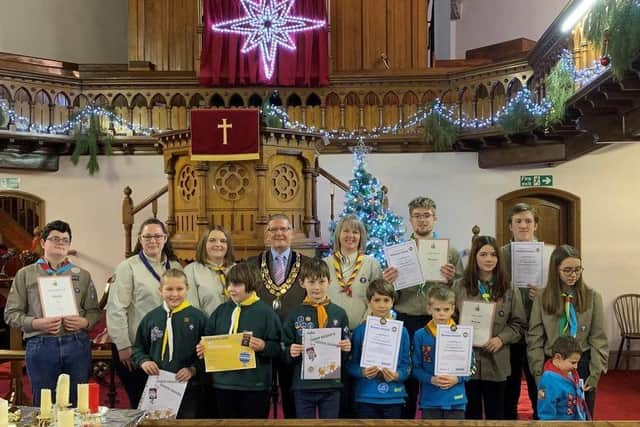 In 2019 Scouts, Beavers and Cubs from 2nd Spilsby, 1st Skegness, 6th Skegness sea scouts, 1 st Alford, 1st Wainfleet and the Jolly Explorers groups attended the carol service and Duke of Edinburgh awards event, which was held at the Methodist Church.
The awards they received were the bronze, silver, gold, platinum chief scout awards and the Bronze Duke of Edinburgh award
Skegness Grammar School student Theo Griffiths recently completed his Bronze award by working as as a junior reporter with the Skegness Standard.
Theo commented: "The Duke of Edinburgh award is an excellent symbol of everything Prince Phillip has done for us as a nation, representing his dedication to citizens.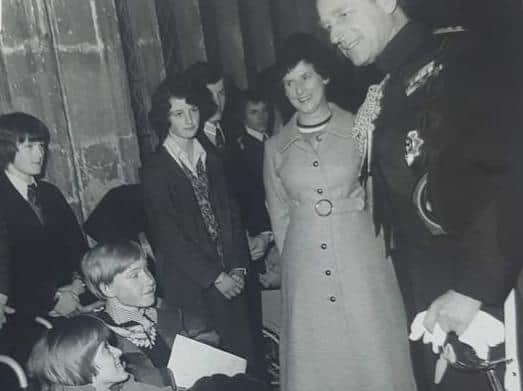 "I'm privileged to have had the opportunity to take part in it. It's incredibly sad to see he has passed."
Julie Sadler recalled: "I'm really saddened to announce the death of His Royal Highness Prince Philip, Duke Of Edinburgh. A personal memory from me of a wonderful man who bowed to my brother because he couldn't stand for him. My brother was receiving his Duke of Edinburgh Award in Ely Cathedral .it's been an honour Sir."
Mayor of Skegness Coun Mark Dannatt paid tribute on behalf of Skegness Town Council: "It is with great sorrow that we have today learned that Prince Philip the Duke of Edinburgh has died.
"I am sure the residents of Skegness will join the Councillors and Officers of Skegness Town Council in remembering with great warmth and affection the many years of service given by the Duke.
"Skegness Town Council will be working with East Lindsey District Council and others through this sad period and the Town Clerk will make further announcements on the Council's website as information becomes available."
Many other tributes have been paid locally.
Skegness Water Leisure Park posted on Facebook: "We salute you Prince Philip.
"Rest in peace sir after your long service to our queen and country."
Skegness Rotary also posted a tribute: "HRH Prince Philip, Duke of Edinburgh, has sadly died, aged 99 years old.
"An honorary member of the Rotary Club of Edinburgh since 1952, the Duke was a massive advocate of charity and service."
Council leaders across Lincolnshire took to Twitter to share their tributes.
Craig Leyland, leader of East Lindsey District Council, passing on his "deepest respects".
Lincolnshire Police & Crime Commissioner Marc Jones called the news "very sad indeed", while detective chief superintendent Andy Cox honoured the prince's dedication to public service.
United Lincolnshire Hospitals NHS Trust also honoured him, saying they were "saddened" to hear of Philip's death.
A former naval officer renowned for his sometimes brusque manner and humour, the Duke married into the royal family in 1947, five years before the Queen ascended to the throne. He was the longest-serving consort of any British monarch.
The statement from Buckingham Palace said: "It is with deep sorrow that Her Majesty the Queen announces the death of her beloved husband, His Royal Highness Prince Philip, the Duke of Edinburgh.
"His Royal Highness passes away peacefully this morning at Windsor Castle. The royal family join with people around the world in mourning his loss."
The statement said "further announcements" will be made in "due course".
The royal family was preparing to celebrate his 100th birthday on June 10.
*Do you have any memories of Prince Philip and would like to pay tribute to him. Email [email protected]