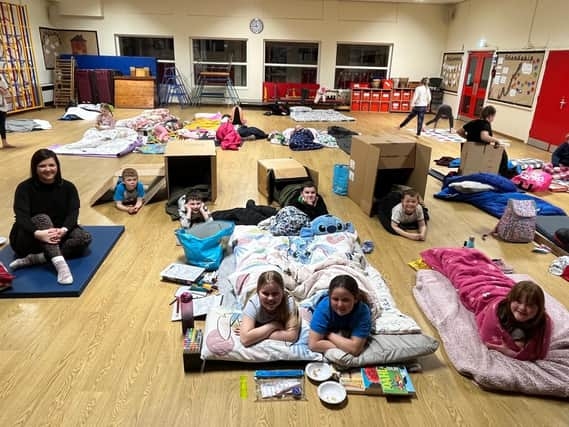 As temperatures dropped below zero and snow fell over the country on Friday (March 10), year four, five, and six pupils at ​Coningsby St Michael's primary school camped out in their school hall overnight with nothing more than their sleeping bags, PE mats, and a couple of cardboard boxes to take part in the #SleepEasy2023, raising money for YMCA Lincolnshire.
The 30 pupils at Coningsby spent their evening playing board games, reading, colouring, and chatting while embracing time away from screens.
Mrs Ebony Parker, year four class teacher, said the pupils had a great time: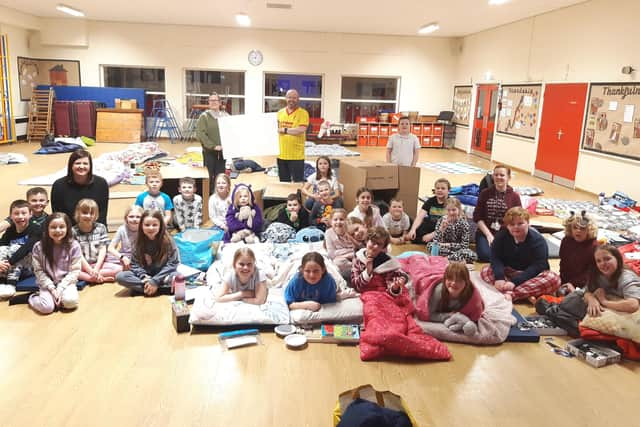 "They were really embracing what they were doing and they were great," she said, "They were starting to get a bit chilly as the night went on but they just got on with it and they were brilliant. We're over the moon with how much we've raised."
One of these 30 brave youngsters was nine-year-old Freddie Bonner, who said it was so important to raise awareness and funds for this important charity:
"We're reflecting on how homeless people feel every day and night when they can't sleep, and what happens to them," he said.
Ten-year-old Tiara Mai Gretton said: "The most important thing is to raise money for the charity, YMCA help homeless people across the county no matter what their age is."
Lace Rae Harris, also ten, added: "It's important because all people need food and drink and shelter."
Mrs Parker said that lights out for the pupils was at 10.30pm, but some were still chatting at around 2am and the teachers got up at 5.30am to make some breakfast, so there were a few sleepyheads on Saturday!
#SleepEasy2023 saw people across Lincolnshire taking part in a rough sleep from 7pm on Friday to 7am on Saturday to raise funds to support people vulnerable people across the county who are experiencing homelessness.
So far, the pupils's #SleepEasy2023 has raised more than £670 for YMCA Lincolnshire.
Ellis Hill, marketing and communications co-ordinator for YMCA Lincolnshire, said: "It was great that so many children participated and it was really inspiring and heartwarming that they were so engaging.
"We are so grateful for their co-operation, and hope they participate again next year."