Coun Pete Barry received the chain of office from outgoing Mayor Coun Tony Tye at the annual meeting of Skegness Town Council.
Skegness born and bred ,Coun Barry served in the Parachute Regiment before leaving the services to run a number of businesses in the town.
These included P and C Cleaners and Cavendish Motors, when he also ran an airport minibus service.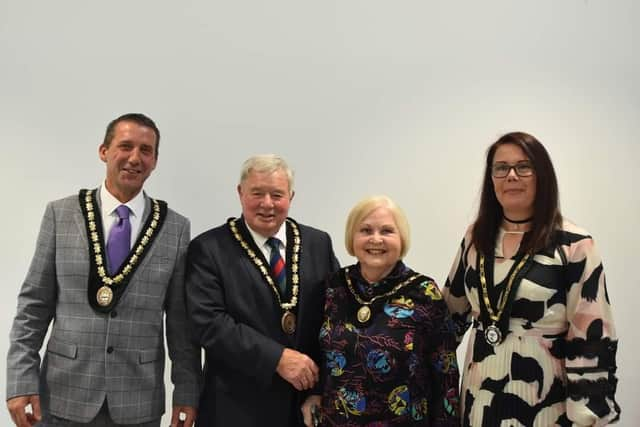 He was on the working party of Skegness Town Council's recent celebration for the King's Coronation in Tower Gardens, which was opened by the outgoing Mayo
He said: "It is a great honour to become Mayor – something I never dreamed of.
"I am eager for the council to form good relationships with local businesses so we can work together to boost tourism and give the town some of its zest back,
"I think it's going to be a good year."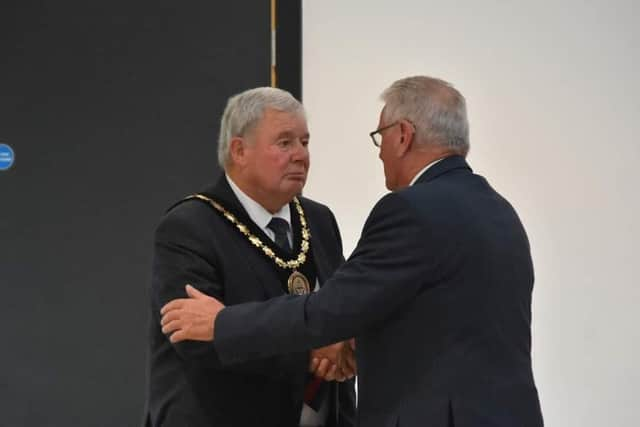 Retiring Mayor Coun Tye said he was "looking forward to putting his feet up".
The Mayoral ceremony takes place at the Tower Gardens Pavilion ahead of the reception for more than 80 guests at the Royal Hotel.
One of his final official engagements of many was opening the council's Coronation celebrations in Tower Gardens.
However, he said it had been a memorable year – notably having to announce to the town that her late Majesty Queen Elizabeth 11 had died and making the official proclamation there would be a new King.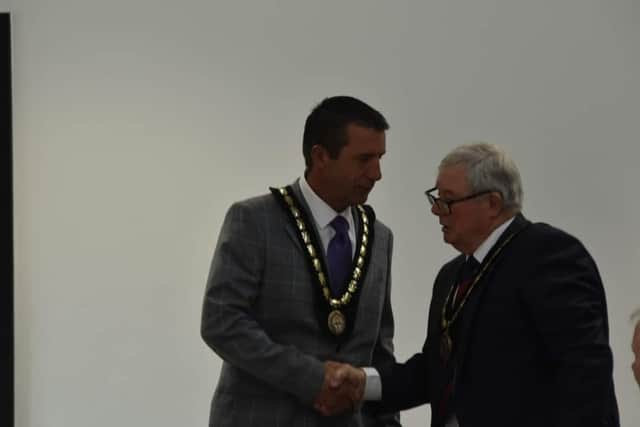 He said he was especially honoured to have recently been invited to Skegness' twin town in Germany: "The highlight of my year in office has been my recent visit to our twin town, Bad Gandersheim.
"I was invited to open the Skegness Garden at Landesgartenschau – a prestigious German garden show."
Coun Adrian Findley becomes Deputy Mayor. He said: "It's a big honour – a special moment in my life and for my family – and more importantly for Skegness.
"I have given my heart and soul to Skegness and have done for many years and I want to continue to – and to support the Mayor along the way. I think he will be an exceptional Mayor."