In a spin for Naomi's Garden
​Thousands of pounds have been raised by spin fans to help children and adults with movement and genetic disorders.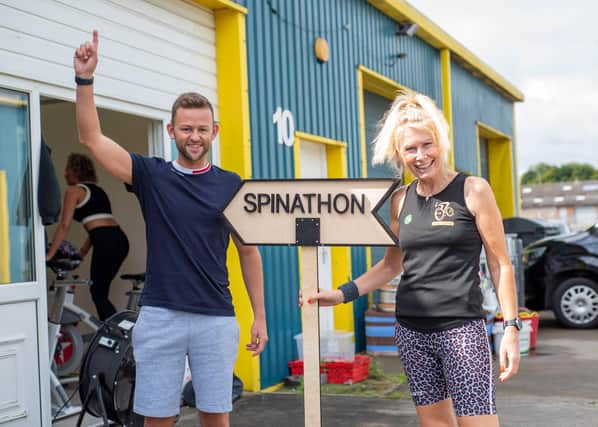 ​Pedal Power, run by Sara Richards and based at Tattershall Way on Louth's Fairfield Industrial Estate, held their annual Spinathon on Sunday, July 23, to raise money for ​Naomi's Garden which runs conductive education, SEND and HAF services.
Running from 7am to 7pm, the spinathon saw participants take on hour-long stints on their spin bikes, and businesses were also invited to sponsor the bikes for £100 each.
Sara said the event went brilliantly well and there was a great atmosphere: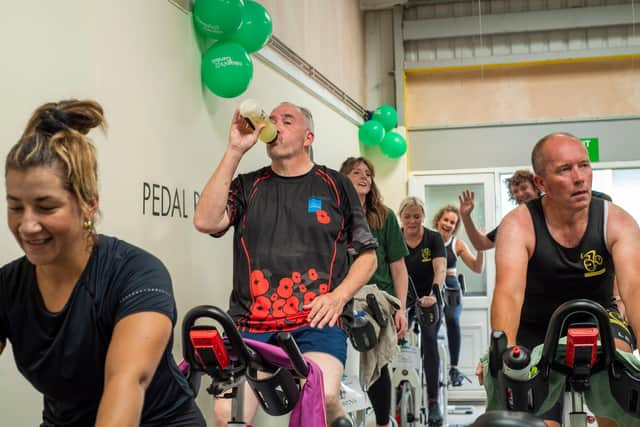 "It was a big day and we couldn't have done it without everyone who helped," she said, "Everyone who came and helped were brilliant, we had people coming in with cakes and homemade granola and it was a perfect day all round."
The Spinathon has made an incredible £4,100 with money still coming in, and Naomi's Garden lead conductor Sarah-Jayne Walker said: "A huge thank you to everybody who was part of the Spinathon, to Sara and her team at Pedal Power, to all businesses who sponsored bikes, and those who came and put in an hour of hardcore spinning.
"To be involved in such a challenge that had such positivity and inclusivity was an honour and its one I really enjoyed being part of.
"We're blown away by amount raised by Pedal Power, to raise £4,000 with funds still coming in is incredible, so we at Naomi's Garden say thank you so much."