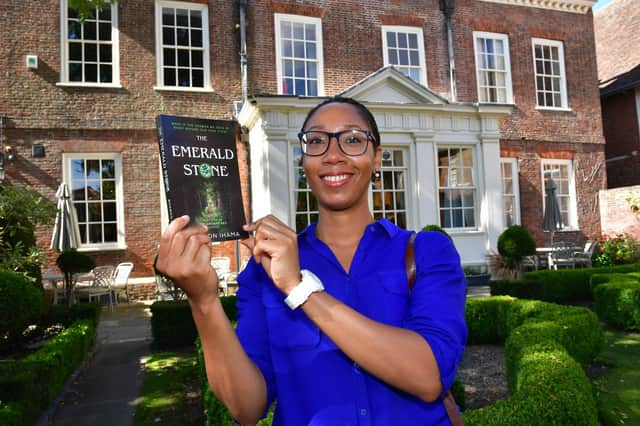 In Pictures: Literary delights and insights at Boston Book Festival
Book lovers were in their element at this year's Boston Book Festival – which featured 20 authors from all over the UK.
By Gemma Gadd
Published 19th Sep 2022, 10:45 BST
Updated 19th Sep 2022, 11:21 BST
Held across three days at Fydell House, the Guildhall Museum, Blackfriars and Boston Library, authors took numerous sessions including readings, writers workshops, Q&As, book signings and children's talks.
Those at the event included royal historian Tracy Borman, best-selling crime novelist Joy Ellis, author and radio presenter the Rev Richard Coles, thriller writer Philippa East, and Nell Pattison – author of the 'Silent' crime series. There were also authors who hail from Boston, including Sharon Ihama and sci-fi writer Anstice Brown.
Co-organiser Jane Keightley said: "It went brilliantly with lots of people paying on the door so we had better numbers than we were expecting. We have had great feedback both from visitors and authors alike.
"Tracy Borman, who is commentating on the Queen's funeral, told us she wants to come back next year and Sam McAlister – the woman who negotiated the Prince Andrew interview – is going to return to explore Boston."
Feedback left on festival's Facebook page, praises the author sessions as being 'witty and 'captivating', with one commenting: "I feel extremely fortunate to live in a town which organises such a brilliant book festival."