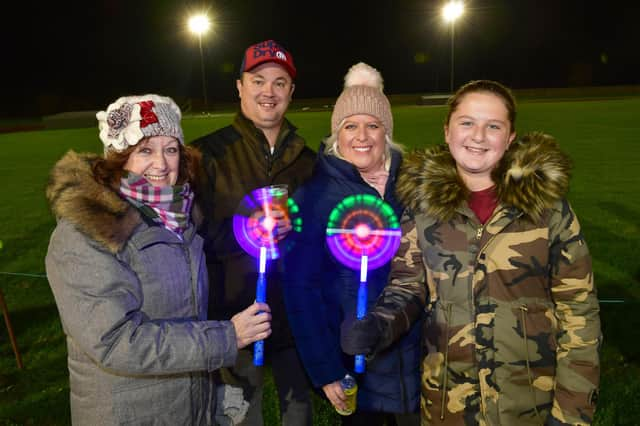 The annual event hosted by Boston Rugby Club took place from 6.30pm at the Princess Royal Sports Arena (PRSA), in Great Fen Road, Wyberton.
Photographer David Dawson went along on the night to capture people enjoying the event.
Visitors were treated to an array of spectacular fireworks, while a barbecue was on hand offering warm food, and drinks were served from a bar.
Youngsters were also kept entertained by a couple of traditional fairground rides, face-painting, and a stand selling light-up LED wands, 'lightsabers' and spinner toys.
Clubhouse manager Molly Sunley told the Standard: "We had well in excess of 2,000 people through the gate this year, so that was fantastic.
"It would have been even more but I think the weather put off a few people.
"But all in all, everyone seemed to really enjoy it this year – and there was a great atmosphere all round."