Inshore lifeboat launched twice within hours at Skegness to three incidents
The RNLI Skegness inshore lifeboat (ILB) was launched twice within hours to assist in three separate incidents, showcasing the crew's commitment and readiness to respond to emergencies at sea.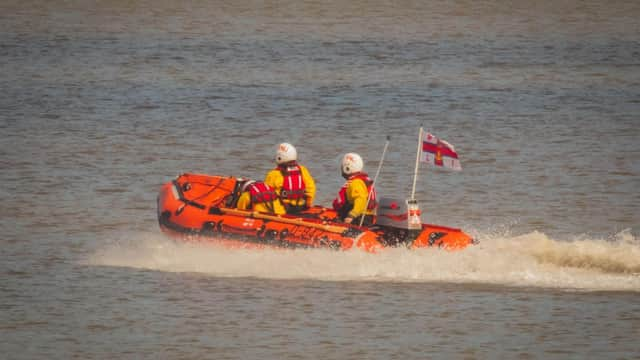 At 3pm on Thursday, the crew were paged following reports of a person in the water off Ingoldmells Point, north of Skegness.
Upon arrival, the casualty had already made it to shore and was under the care of the local Coastguard Rescue Team.
The volunteer lifeboat crew, led by Helm Lewis Knight and crew members Nick Smith and Curtis Redford, offered additional casualty care, but shore-based units were already providing medical attention.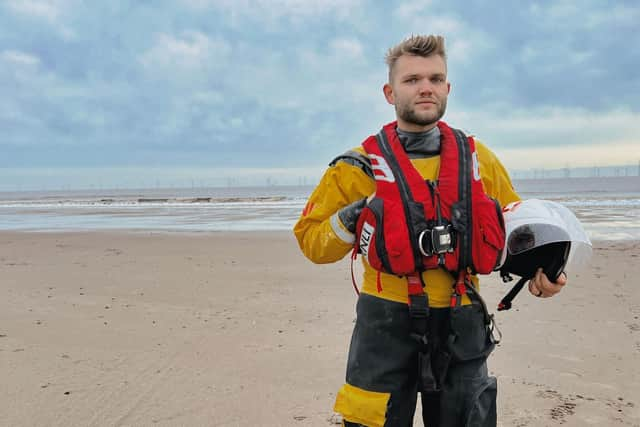 Later at 4pm, the ILB responded to reports of a child being knocked down by a wave in the Chapel St Leonard's area. After conducting a shoreline search pattern for roughly an hour, they were re-tasked to another incident on Skegness Central Beach.The second service launch led by Helm Nick Smith and crew members Lewis Knight and Curtis Redford, continued for nearly three hours with a search area between Chapel St Leonard's and Anderby Creek.
The third incident involved two missing children last seen near Skegness Pier. Working alongside Lincolnshire Police and RNLI Lifeguards, the volunteer lifeboat crew, this time led by Helm Nick Smith, conducted a shoreline search. This seamless operation exemplified the successful collaboration through Operation Atlantis as part of the Summertime Policing Plan.
Once the missing children were found safe ashore by Lincolnshire Police, the lifeboat resumed their shoreline search between Chapel St Leonard's and Anderby Creek on the original second tasking. The operation concluded at 6.33pm with no further sightings.
Trevor Holland, On Duty Launch Authority, praised the crew, saying: "Their professionalism and dedication were nothing short of exemplary. I am continually impressed by our crew's ability to respond quickly and efficiently under pressure."
In light of these incidents, the RNLI Skegness is emphasising the importance of beach safety. Helm Lewis Knight advised: "Always use a lifeguarded beach and know how to raise the alarm in case of emergencies. If you find yourself struggling in the water, remember to float to live. Once your breathing is under control, call for help or swim to safety."
If you see someone in difficulty, call 999 or 112 and ask for the coastguard.