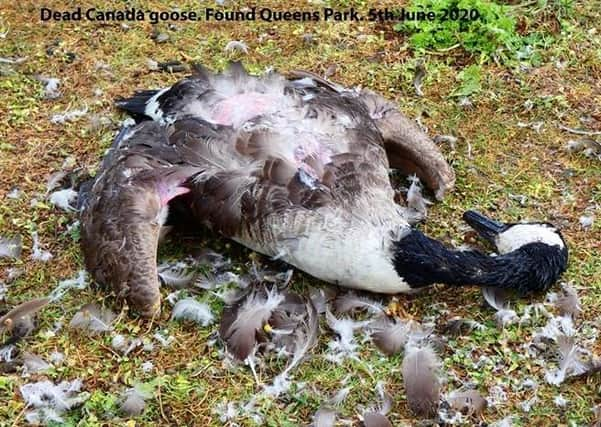 As reported in last week's newspaper, at least eight dead geese have been reported in recent weeks, with the most recent (pictured) being discovered at the Queen's Park boating lake.
There has been speculation regarding the cause of the deaths, ranging from animal attacks to accidental poisoning.
"DEFRA are currently carrying out investigations on the geese to establish cause of death".
An RSPCA (Royal Society for the Prevention of Cruelty to Animals ) spokesman added: "This must have been a distressing discovery for the people who spotted these poor geese. We would urge anyone with information about this to please call us on 0300 1234 999."