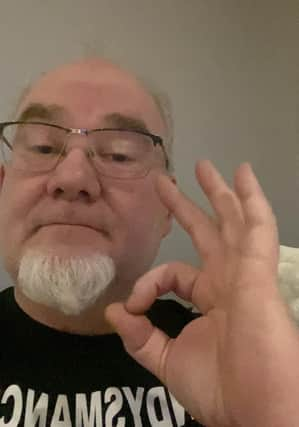 Andy's Man Club (ANDYSMANCLUB) is a men's suicide prevention charity, offering free peer-to-peer support groups across the UK and aiming to end the stigma surrounding men's mental health and help men through the power of conversation.
There are now 120 groups across the country, and starting next month, the latest to offer help to men over 18 in the area will be opening here in Louth.
The group is being launched by Jason , who has been attending the group in Grimsby since November last year to get some support himself.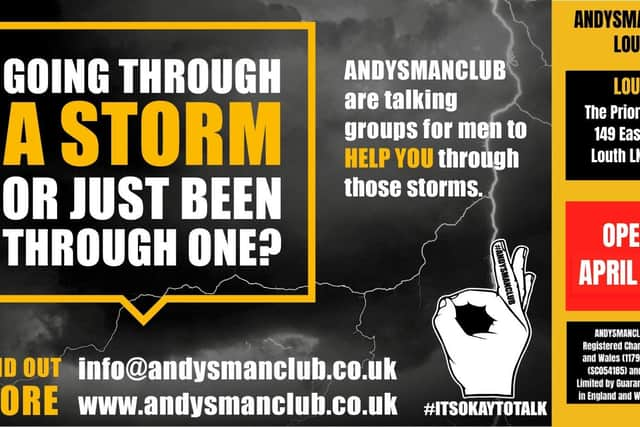 "I found that helping others was really helping me," Jason explained, "The group in Grimsby expanded and there were quite a few of us coming in from Louth, and I became a facilitator to run a group here in Louth."
In order to set up a group of your own as a facilitator, members have to undertake training and have attended a certain amount of meetings to be able to lead the groups.
Meetings, Jason said, are different to support groups run by other organisations in that people don't have to give their names or talk if they don't feel comfortable enough to do so:
"Just coming along to a meeting in the first place is a big step, so we never push people to give any information they don't want to," he explained, "We have someone there to welcome people in who are nervous and get them a drink and a biscuit to put them at ease."
Tea, coffee and biscuits are donated by local supermarkets.
Once the group gets underway, the members will get into groups of ten to 15 people and take turns to answer five questions each week – but Jason said there's no pressure on anyone to answer any questions during sessions.
"You can really see the difference in the men as they attend sessions," Jason said, "You see them come in with their faces hidden and eyes down, and a few weeks in, they're opening up and chatting and smiling.
"We get a lot of tears, but everything that's said in group is confidential and it's a safe space."
ANDYSMANCLUB was born following the sad death of Yorkshireman Andrew Roberts, who died by suicide aged just 23 in 2016.
Andy's family were unaware that Andrew was suffering with his mental health, and soon discovered that male suicide is the biggest killer of men under 50.His mum Elaine Roberts and brother-in-law Luke Ambler came up with the idea of ANDYSMANCLUB, a group where men aged 18 and above can speak openly about their mental health in a judgment-free, non-clinical environment.
The first Louth ANDYSMANCLUB will be held at the Priory Hotel, home of the Neighbour's Kitchen, on Monday April 17, and every Monday after except Bank Holidays.
Groups meet at 7pm, and doors open at 6.30pm.
Jason has extended his thanks to Paul Hugill MBE, who runs the Neighbour's Kitchen. Paul said the team were "100 percent behind" Jason and the group:
"We are living in a time when mens mental well-being is under fire in a rapidly changing world," he said, "I have conversations every day pretty much with fellas that are struggling and I myself know first hand how debilitating the dark cloud of depression can be.
"I think that the space and support they provide is vital, and we are glad to play a small part in that."
To find out more about Louth ANDYSMANCLUB's visit the Facebook page at https://www.facebook.com/Andys-Man-Club-Louth-119133511125315