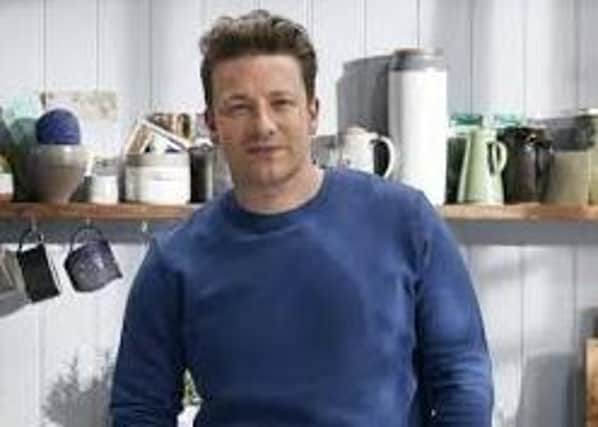 More than 750,00 people have signed a petition endorsed by Mr Oliver warning a new Agriculture Bill will allow cheap imports of food stuff into the UK.
Local farmers have been critical of the new bill, saying it will lead to a raft of problems, from lower standards to financial hardship.
The News put those concerns to Ms Atkins last week and she attempted to reassure farmers the bill was not about international trade agreements but a new way of compensating farmers for what she described as 'environmental and innovative projects'.
However, Mr Oliver has thrown his weight behind a National Farmers Union petition urging the government to maintain UK food standards on imports.
He has joined the fight to maintain standards after MPs voted down an amendment which, campaigners and unions say, would make it much tougher to import foodstuffs.
Posting on his Instagram channel, Mr Oliver urged people to get involved with the food standards petition, saying: "There is a bill at the moment that's really important to you and your health.
"A couple of weeks ago, Boris Johnson whipped all of his ministers to vote down an amendment to basically maintain British standards on all future trade deals and imports.
"This is inconsistent with what the government has been talking about in the past, which leads me to believe that they want to clear the decks and snap-grab trade deals."
The chef is urging everyone to sign the petition, launched in England by the NFU, which is asking the UK government to ensure all food imports are produced to the same high standards as British farmers.
Oliver went on to say his support for the petition was "probably the most important thing that I have ever done".
The chef also had an open letter to Boris Johnson published in a national newspaper as part of a campaign to save family farms.
In the letter, Oliver says: "I write this letter because I believe you're about to seriously undermine public health and unpick the delicate patchwork quilt of farmers and food producers who are the backbone of this country.
"While we've all been focused on the fallout from this dreadful pandemic, most people reading this probably won't know that you've whipped your MPs to vote down the Agriculture Bill amendments that would have maintained British food and animal welfare standards for future trade deals and imports.
"We could be about to open the floodgates to a whole raft of low-quality food that would normally be illegal in the UK.
"Chlorinated chicken is just the tip of the iceberg. We're talking about genetically modified food, stuffing animals full of hormones and antibiotics, banned pesticides that kill our bees, and an avalanche of foods that are high in fat, salt and sugar.
"What's more, we'll be threatening the future of our farmers and food producers who, despite extraordinary challenges, have worked so hard to keep us fed throughout the Covid-19 crisis."
After some criticism locally, Ms Atkins stressed she would never do anything to undermine farming and dismissed fears the new bill would, for example, see chlorine-filled chickens from America flood the domestic market.
Francis Dymoke, whose family owns the Scrivelsby Estate near Horncastle, was one of the local farmers who raised concerns about the bill.