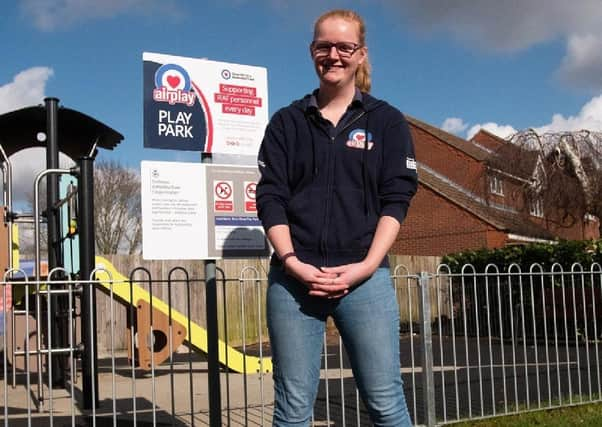 Jess Nugent, 26, has secured the Airplay Youth Worker of the Year title.
The ceremony, held virtually on October 13, was attended by hundreds of RAF personnel and supporters of the Fund, the RAF's leading welfare charity.
Jess has been the station youth worker at RAF Coningsby since 2018 and has a unique insight into the challenges RAF children and young people face as she has grown up with her father serving in the RAF.
Jess' nominee described her as an outstanding youth worker who is dedicated and professional adding: "She continues to come up with creative and engaging sessions that are fun, active, educational allowing the sessions to reach a wide range of young people."
Jess said: "I am still in shock that I won the award. There are so many other amazing Station Youth Workers across the UK who all do such great work in their communities and for their young people.
"I love my job and Airplay Coningsby is so special due to my enthusiastic staff team, past and present, and especially due to our incredible young people who are a credit to us as a club as well as to the community."
Airplay is the Fund's flagship youth support programme for RAF families, providing a range of facilities, equipment and activities.
Air Vice-Marshal Chris Elliot, Controller of the RAF Benevolent Fund, said: "Huge congratulations to all of the winners, especially Jess for all she does for young people."