Keeping our coastline clean - the hard work of Sutton on Sea Beachcare
​As the summer continues to bring tourism to our coastline, a hardy band of volunteers have racked up thousands of hours making sure the beach looks its pristine best.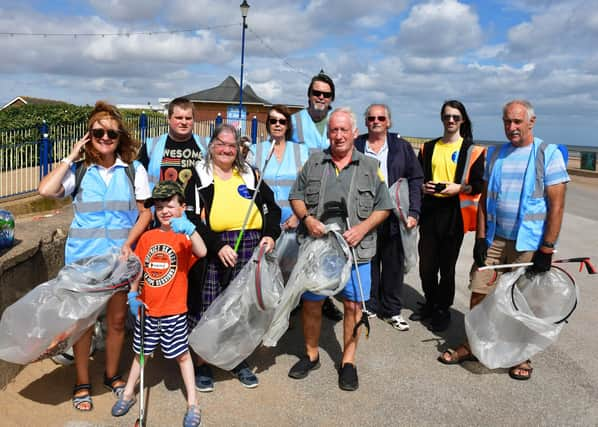 ​Sutton on Sea Beachcare was started seven years ago by Lianne Havell and her family and a number of other locals, after discovering more and more litter on the beach left by both tourists and locals alike.
"We said instead of moaning about it, we could do something more positive about it and so we started a group to do it properly," she said.
And so Sutton on Sea Beachcare was formed, with six members originally, and now there are more than 20 volunteers who take part in the monthly litterpicks and clear-ups on Sutton on Sea beach.
Since their inception, the volunteers have now collected 2,600 bags of rubbish in their seven years, and in the period between June 2020 and July 2023, Sutton on Sea Beachcare took part in 543 beach cleans, putting in a whopping 822.5 hours of volunteer hours.
"Even with it being the summer and it's been busy, we shouldn't have to be doing this at all," Lianne said, "We would love to have a day where we don't find anything.
"We wish people would just use their common sense and bring anything they take with them back home again."
In the six weeks between July and August 11 this year alone, Sutton on Sea Beachcare volunteers collected a combined 75 bags of rubbish.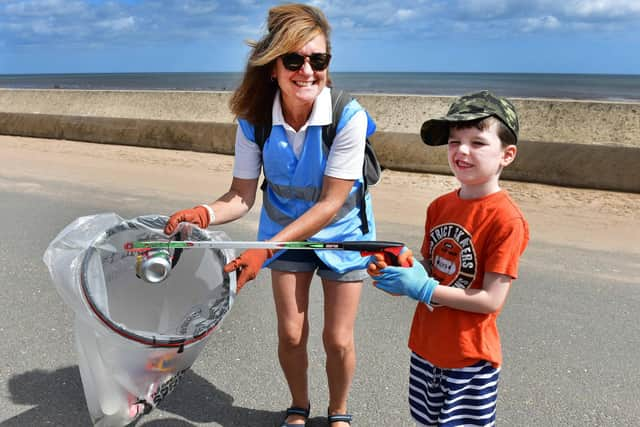 In that time, they collected 2,535 full bags of rubbish, including 4,639 cans, 4,508 plastic bottles, 1,515 glass bottles, and 774 face masks.
But it's not just rubbish such as this which should be recycled that the team of volunteers find on the beach – just some of the outrageous items that have been left on the beach include soiled nappies, used sanitary products, and filled dog poo bags.
"It's absolutely disgusting," said Lianne, "There are toilets accessible everywhere all around the beach and in cafes, it's not rocket science and it's not fair that our volunteers should have to clean up things like this."
Just some of the more unusual items that Sutton on Sea Beachcare have found include old gloves, fishing nets and crates, goggles, body sprays, broken kites, tents, an entire roll of bubble wrap, and more.
A more unusual one is halves of oranges which are frequently found washed up on the beaches, where they've come from and why always cut in half, is a mystery!
But one of the group's bugbears is helium balloons, as the string is fatal to a lot of coastal wildlife.
Lianne said: "We do get quite a few seabirds washed up who have been strangled by the string on balloons, I really wish they would be banned as they're so bad for the environment."
Sutton on Sea Beachcare are appealing now for anyone who uses the beaches – both tourists and locals – to just take their rubbish home with them, as if everyone does that, it would make a huge difference.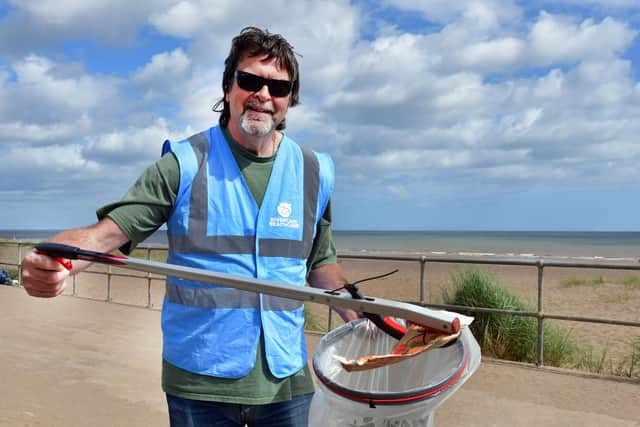 "We often find McDonald's rubbish on the beach, which can only have come from people who have driven from Louth or Skegness as those are our nearest branches," Lianne said, "If they can drive all this way with their food, why can't they just find a bin for it?
"If people could just take their rubbish home in the same bags they brought their food in – it's not difficult."
New volunteers are always welcome at Sutton on Sea Beachcare, and anyone who would be interested in helping out are urged to get in touch with the group.
All equipment is provided, or volunteers are welcome to bring their own.
"We will welcome anyone, and if people are going through a hard time, for example if they've lost someone or feeling a bit lonely then come along and have a chat and spend some time with other people," Lianne said.
School groups are also welcome to come and join in with the volunteers.