Jamie Robb and son Archie (4), gathered the presents and wrapped them all, with help from Jamie's wife Rebecca, and then handed them out to those in need outside the Trinity Centre in Eastgate.
Jamie bought 26 of the presents himself, but the rest of the gifts were kindly donated by the community.
The gifts were suitable for all ages between newborn babies and 13-year-old children.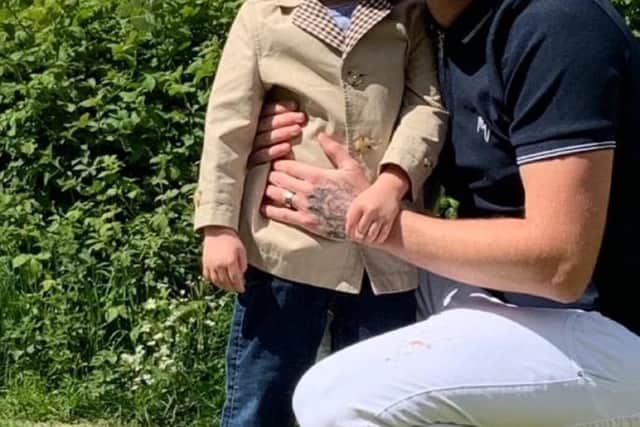 The gifts were placed on tables outside the Trinity Centre on December 20, so people could go along and pick which items they needed.
Jamie told the Leader: "We started our gift giveaway at 9am and finished at 3pm.
"Unfortunately we had ran out by 3pm. We received two messages asking for more help but had no gifts left.
"So my wife posted £50 through one door, and I posted £50 to the other family.
"My son said: "It's nice seeing happy children like me get presents. I like helping people Daddy."
"So, all in all, 365 free gifts handed out and £100 donated in six hours is good going!"
Thanks goes to everyone who donated a present.