Kinema in the Woods receives £139k grant
Five cinemas in Lincolnshire have received almost £700,000 in government support from the Culture Recovery Fund.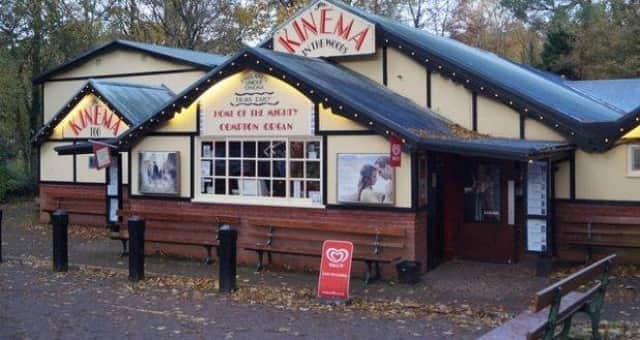 The Department for Digital, Culture, Media and Sport announced a £16 million slice will go towards arts and cultural organisations in a bid to support the industry during the COVID-19 pandemic, which has decimated cinemas financially.
Money has been given to Kinema in the Woods (£139,201); Playhouse Cinema, Louth (£282,169); Savoy Boston (£121, 313); Savoy Grantham (£121. 313) and Loewen, Sutton-on-Sea (£19,240).
Philip Jones, Managing Director at Kinema in the Woods said: "We are very grateful to the Culture Recovery Fund for supporting the costs of putting into place safety measures and providing PPE which meant we could safely reopen our doors."
Kirsty Dobson, Manager at Playhouse Louth added: "The Playhouse will be 99 years old this Christmas, and the contribution from the Culture Recovery Fund towards all of our new safety measures has been brilliant."
"We're a traditional cinema dating back to 1920, so knowing that there's help and support to help us keep the cinema alive and safe is wonderful."
Cinemas can apply for a further £14 million in grants from the second round of the Culture Recovery Fund.
Some 202 cinemas have received funding so far from a £30 million pot allocated by the British Film Institute (BFI), on behalf of DCMS.
In many cases, the fund comprises of a health and safety award (capped at £10,000) and/or a business sustainability award.
Some cinemas which have received health & safety funding may also be in the process of applying for business sustainability awards.
The deadline for productions to register for the scheme has been extended until April 2021.
Culture Secretary Oliver Dowden said: "The magic of film is such an important part of the festive period and this investment will help protect our independent cinemas so they're around for many Christmases to come."