Ladies would be 'bowled over' if new members joined team
​Louth's lady cricketers are looking for new members to join their big-hitting team.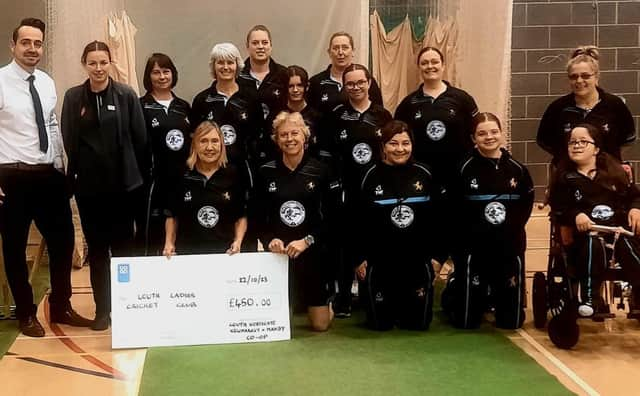 ​Louth Ladies Cricket team is on the hunt for new members to join their team, which practices every Sunday morning at Louth's Meridian Leisure Centre, and anyone with no experience to years of bowling or batting behind them are invited to come and join in.
Any girl or woman over the age of 13 is invited to come along and give cricket at try, and spokesperson Vicky Hadley-Wilkinson said: "We really want cricket to be more diverse as some people still see it as a middle-class men's sport, and so we want to try and push for change and push for the women's side of the sport."
You don't have to have any prior experience to join the team, as Vicky said there is a variety of training that will suit any ability:
"We start beginners with a soft ball and work your way up to hard ball if that's what you want.
"We've got a wide range of player abilities – if you can hit a ball like you would in rounders, then you can play cricket, that's our rule!"
The cricketers are having an open day this Sunday (November 26) at Meridian Leisure Centre rom 10am to 11.30am which will showcase the team's talents and what they have to offer.
"We really want local girls and women to come along and have a go and hopefully join us when they see what we do," Vicky said.