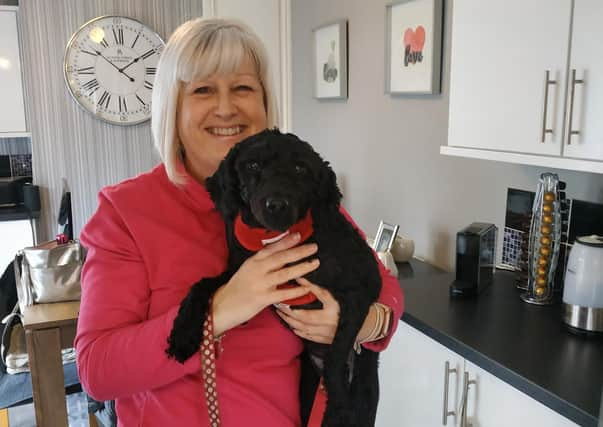 Maria Parker, Matrimonial Executive at Hodgkinsons Solicitors in Skegness, has
This charity is close to Maria's heart as it supported her 'beautiful and brave friend' in her battle against cancer.
However, the walk which requires 10,000 steps every day, is especially challenging for Maria since she developed painful arthritis in her feet.
Maria hopes to raise £500 for Cancer Research UK, joining the thousands of steppers across the nation in the fight against cancer.
Every step taken and pound donated will contribute to helping Cancer Research UK to reach their goals.
By 2034 Cancer Research UK aims to reach their goal of three in four people surviving their cancer. Fundraising has enabled consistent progress and the discovery of new ways to prevent, diagnose, and treat cancer and, in result, cancer survival rates have doubled over the past 40 years.
When Maria was asked why she chose to take on this challenge, she said: "I decided to do this as my beautiful and brave friend had such fantastic care in her battle against cancer.
"Her journey is amazing and encouraging for anyone facing this disease. Let's
help other people like my friend have the treatments needed and research to hopefully one day rid the world of the word 'cancer'."
Accompanying Maria on her daily trek, will be her pup, Belle. Belle is a miniature
labradoodle "lockdown" pup, who loves to go on long walks, and will enjoy
accompanying Maria each and every day.
Hodgkinsons are incredibly proud to be supporting Maria on her mission, and they aim to help her to raise as much as possible.
You can follow Maria's progress on Hodgkinsons Solicitors website and social media platforms.
If you would like to sponsor Maria for her challenge, visit: