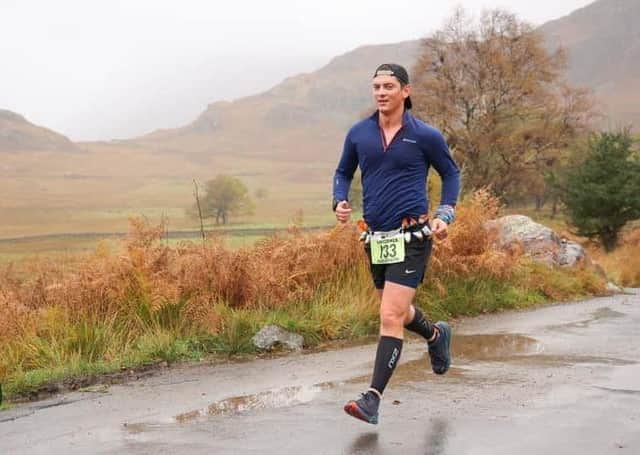 But that's exactly what Lee Robinson, of Temple Bruer, will be attempting later this year in aid of a charity very close to his heart.
The Brathay 10 in 10 sees intrepid runners from around the world run a marathon a day over ten days around the Lake District's Brathay Hall, Ambleside, starting on May 12, and is described as one of the UK's toughest endurance events, with a peak height of 475ft.
Lee will be attempting to take on this gruelling challenge in aid of the Brathay Trust, which supports children and families to reach their full potential by engaging with their local communities. He had attempted to take on this challenge last year, but his efforts were abruptly ended after he fractured his tibia, but he was determined to give it another try this year for such a good cause:
Lee said: "I grew up in Warrington and was born when my mum was 17 years old. My mum gave me everything she could but I didn't get access to many things that would have helped me in my childhood.
"I want to not only make my own children - Harriet and Rafferty - proud but also have the opportunity to change the lives of other children.
"I believe that every child deserves a stable, happy childhood and to get the support they need to grow to become successful, independent young adults."
Despite working fulltime and having two young children to raise with his wife Helen, Lee has been training six days a week which he said involves a lot of "early mornings, running in the dark and late nights – it's been fairly bleak!"
"I train weights and core two days a week, do a bootcamp another day and then have three days focused running – one of which is a speed session." he said of his tough training plan.
Lee will also be heading to Brathay Hall next month to run the route three times in three days to prepare for the mammoth challenge ahead.