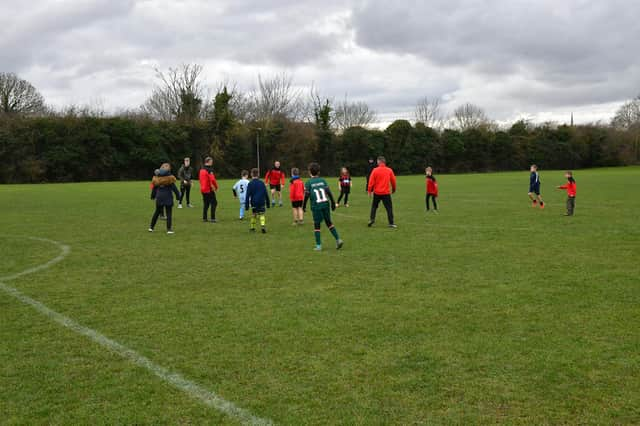 "I feel very strongly that using the Wood Lane Playing Field, a large public green space, for a 3G artificial pitch would be wrong for a number of reasons.
It is an area where people of all ages can go to exercise and socialise. It is well known that both these activities are very good for people's mental health and the benefits of having access to a green space are very well documented and have recently been set out by the government in a new Environmental Improvement Plan. It is does not suit everyone to be part of a sports club which would have access to the facility.
"Many children are not involved in organised sport, either by choice or because their parents do not encourage it. However, on public playing fields they are able to meet up and play with their friends and any children moving into an area can go there to make new friends. As a retired teacher I am well aware how important it is for children to have a safe large outside space in their local area to play with friends when not in school. The alternative is often sitting at home in front of a screen.
There is also a need for families to have somewhere to go to meet up and older people should have a place where they feel safe to walk with or without a dog. This playing field is a safe green space. The railway line near Wood Lane is great but not somewhere many older people would want to walk alone.
There would be a serious environmental impact to replacing a large area of grass with an artificial surface and to removing some trees which seems likely if this was to go ahead. Surely this facility should go on a site which is not already a grass area being used by the public. Local residents will not only lose their view and the use of this green space but will have it replaced by high fencing and locked gates, light pollution from flood lights every evening and cars often parked along their road as the Leisure Centre car park is often already full.
I hope everyone who does not want this plan to go ahead will put their objections to ELDC asap as the deadline is soon."