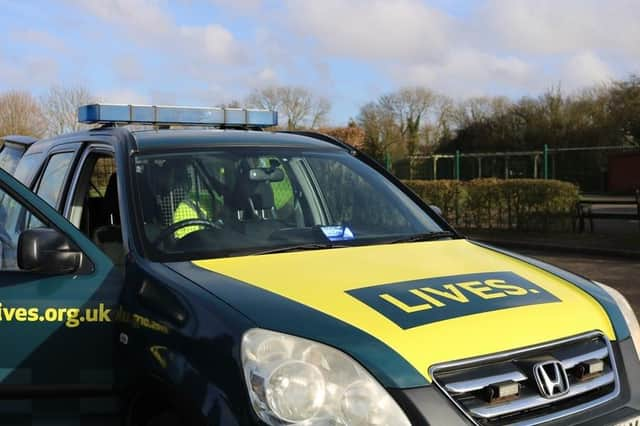 LIVES has over 700 volunteers who give up their time to help the people of Lincolnshire. Its volunteers are ordinary people who have spent valuable time training so that they can respond to 999 medical emergencies across the county.
A spokesman for the charity said it was doing all it can to ensure their first responders continue to be on hand to help in an emergency during the current coronavirus crisis.
In a statement, a spokesman said: "The last few weeks have been an unsettling time and we wish those who may be suffering from the effects of this virus a speedy recovery.
"LIVES is following guidance from the government, NHS and World Health Organisation (WHO) on COVID-19. We are treating this with the respect and urgency it deserves at this time.
"The health and safety of all LIVES members, including our community first responders, medics, fundraisers and staff, is a priority and something we are taking very seriously.
"We are providing all members with clear guidance on how to keep themselves and others protected from the virus and we have put the following measures in place.
"We will be providing our volunteers and staff that are working in the community with additional Personal Protection Equipment (PPE), we have limited our face-to-face meetings with supporters, and our head office and training centre in Horncastle is now asking visitors not to come in. Any non-essential community engagement or fundraising activities have been postponed."
However, the charity wants to assure people it will still be there in an emergency.
The statement added: "At this current time, our army of Community First Responders are still volunteering their time and attending those in need when they call 999.
"It is important for us that you know we are still there for you if you need us. We are maintaining our usual activities."