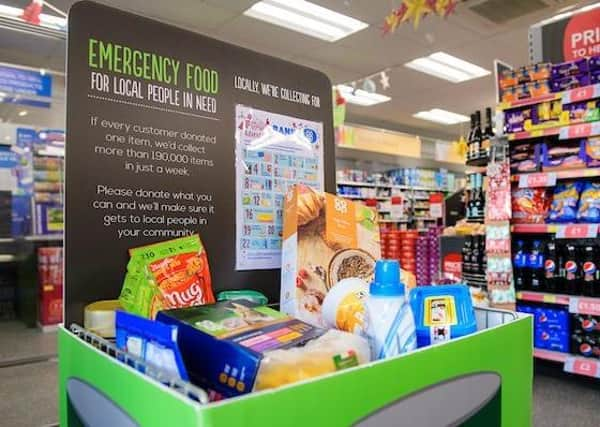 Food poverty remains a growing problem across the country, and many families may struggle to put dinner on the table this Christmas.
In an effort to tackle this issue, shoppers are being encouraged to 'give a little something' this festive season.
On Tuesday December 1, customers will be able to easily support good causes in the local area by donating their Coop dividend. Shoppers can then follow the Society's advent calendar which suggests donating one essential item most needed by food banks each day.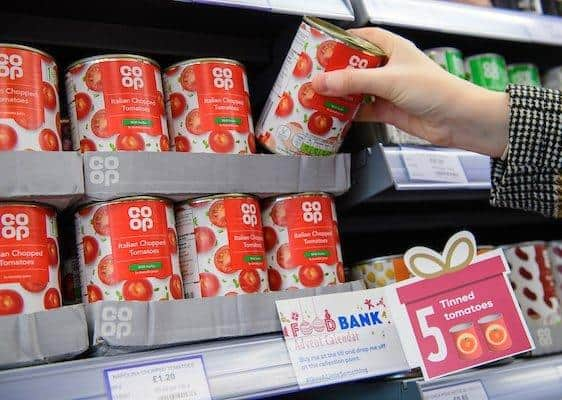 Captain Wendy Brown, Minister and current Food Bank Co-ordinator of The Salvation Army Food Bank in Gainsborough, says that due to the coronavirus pandemic, donations are needed now more than ever.
She said: "We're seeing an unprecedented increase in demand like never before. As unemployment has been rising, more and more families are needing help from food banks.
"We're also supporting local schools to make sure children don't go hungry this Christmas. At the moment, demand seems to be four-fold the previous levels. The amount of food packages we used to do in a month - we're now doing in a week."
The suggested donations include a variety of items, from canned goods to cleaning products and toiletries. The advent calendar can be downloaded from Lincolnshire Co-op's website and is also displayed in all food stores.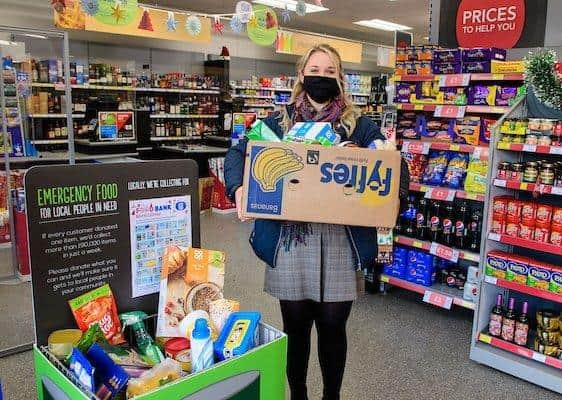 Donations can be dropped off at the collection points in store when shoppers are picking up their essentials. Alternatively, those participating from home, work, or school can save up their donations over the month and take them to food banks, community larders, or drop-off points at the end of the advent calendar campaign.
Food banks in the area are actively encouraging donors to save their contributions until early January, when donation numbers tend to decrease, and the extra help is needed most.
Lincolnshire Co-op's Community Manager, Sam Turner says: "We work closely with local food banks and have seen how important their hard work is, and the huge difference it makes to the community. We've got collection points in all our food stores so it's easy for shoppers to donate.
"We're proud to support these vital causes and hope that shoppers will join us and give a little something this Christmas."
Food banks and community larders participating in the campaign include:
 Alford Storehouse Church Food Bank, Alford, Lincs, LN13 9JB
 Bardney Larder, Bardney Methodist Hall, Bardney, LN3 5TZ
 Boston Foodbank, Blenkin Memorial Hall, Boston, PE21
 Gainsborough Salvation Army, Gainsborough, DN21 2ER
 Gosberton Food Bank St Peter and St Pauls Parish Church, Gosberton, Spalding, PE11 4EW
 Hogsthorpe Food Pantry, Hogsthorpe Village Hall, Skegness, PE24 5PT
 Horncastle Community Larder, Horncastle Community Centre, LN9 5HF
 Kirton-in-Lindsey Town Hall Food Bank
 Louth Community Larder Trinity Centre, Louth, LN11 8DJ
 Market Rasen Salvation Army John Street, Market Rasen, LN8 3HH
 Old Leake, Pat's Pantry Old Leake Community Centre, Old Leake, PE22 9NX
 Skegness Food Bank, The Storehouse, North Parade, Skegness, PE25 1BY
 Sleaford New Life Centre, Sleaford, NG34 7JP
 Spilsby & District Community Food Bank New Life Centre, Spilsby, PE23 5DU
 Wragby Food Bank, All Saints Church, Wragby, LN8 5RA