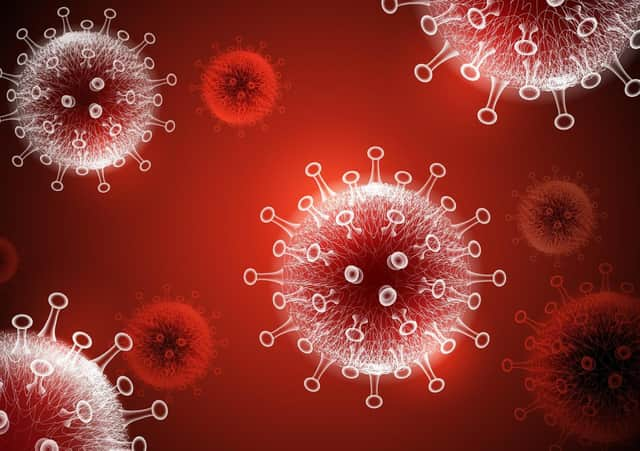 Years One, Six and Reception classes returned to the classroom last Monday.
Since then Lincolnshire County Council said two school staff have been confirmed positive, while two results have come back negative and eight are still waiting.
The schools are in Lincoln, Boston, Gainsborough and Grantham.
Two Lincoln schools have already confirmed cases. One closed completely and the other sent a "bubble" of classmates and teachers home.
On Friday, Bishop King Church of England primary school closed after a member of staff tested positive for coronavirus.
And on Monday, St Faith & St Martin Church of England junior school sent one of its "bubbles" of six home after the parent of one of its students tested positive.
Derek Ward, Director of Public Health at Lincolnshire County Council, said the authority had been supporting head teachers with infectious diseases "for a long time".
He explained that schools do not have to close if they treat a class as a "bubble" or "family unit".
"We've communicated out to all of our schools that the first place to go is look at the advice is on the government website.
"It's very comprehensive and it explains exactly what schools should do if they've got a suspected cases.
"If they've got a confirmed case then Public Health England will be following up for the test, track and trace programme and they'd get advice or counselling
"Of course, understandably there's always situations where a teacher or teachers might not have a confirmed case, but might not be too sure and that's when they can get in touch with our protection team and the council will advise and support them."