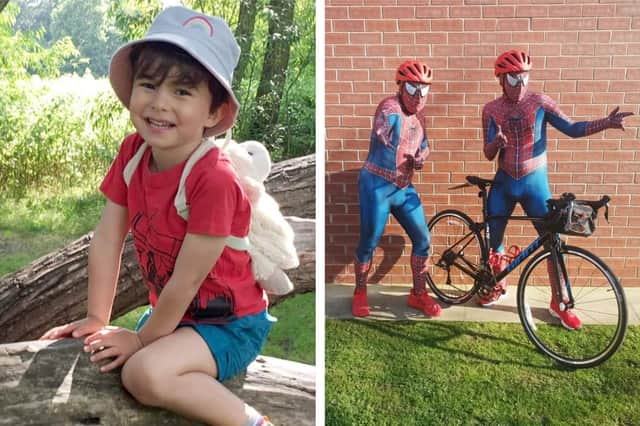 Chris Peto, 40, and Gareth Elwick, 43, are to take on the gruelling fundraiser on Saturday, May 20.
Dubbed Around the Wash in 80 Miles, it will begin at The Green, in Chapel St Leonards, and finish at Old Hunstanton, in Norfolk, and is scheduled to run from 7.30am to 6pm.
Chris and Gareth have organised the event in tribute to Chris' son Elliott, who died in December, aged just five, from rhabdomyosarcoma.
Rhabdomyosarcoma is an aggressive cancer of the soft tissue and is diagnosed in about 55 children in the UK each year.
Chris and Gareth were inspired to hold a cycling event due to a wish of Elliott's, sadly unfulfilled, to learn to ride his bike. In further tribute to Elliott, they will complete the challenge dressed as his favourite superhero – Spider-Man.
The cycle route also reflects Elliott's love of the seaside and how he would often visit Chapel St Leonards and Hunstanton with his parents, grandparents, aunt and uncle and cousins – Chris lives in Berkshire, where he works as an estate gardener, but grew up in the Boston area and still has family here; Gareth, who, like Chris, went to Boston Grammar School, lives in Sibsey and works for the NHS from a base in Sleaford.
Proceeds from the event will go to Elliott's Arc, a part of Alice's Arc, which is dedicated to funding research into finding a cure and less harsh treatments for rhabdomyosarcoma.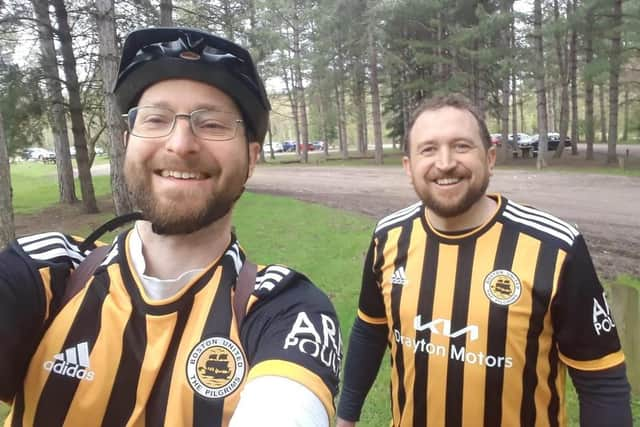 In a joint statement, Chris and Elliott's mum Aimee said: "Elliott was and still is our world. He was such a bright funny and loving boy. No parents could be more proud.
"His diagnosis in October 2021 was any parent's worst nightmare. Elliott was an inspiration throughout treatment and as much of a superhero as his idol Spider-Man. In spite of excellent care from some of the best teams and specialist consultants in the UK, in November 2022, treatment option's became exhausted and Elliott was diagnosed as terminal.
"Now Elliott has passed away we feel compelled to do whatever we can to help research to provide new and revolutionary treatments for the hard working specialists to use to beat this cancer. Though a future cure will always feel bittersweet, as we can't save our beautiful boy, we can't think of a better legacy for Elliott than to prevent this happening to other children."
Elliott's treatment was a combination of chemotherapy to shrink the solid tumour and metastatic components and radiotherapy. The family say, unfortunately, he experienced a delay in his diagnosis, but explain that this is common as most GPs in the UK will only see one or two cases of childhood cancer in their career. The most common signs of rhabdomyosarcoma for parents to look out for is a lump or a swelling, they add.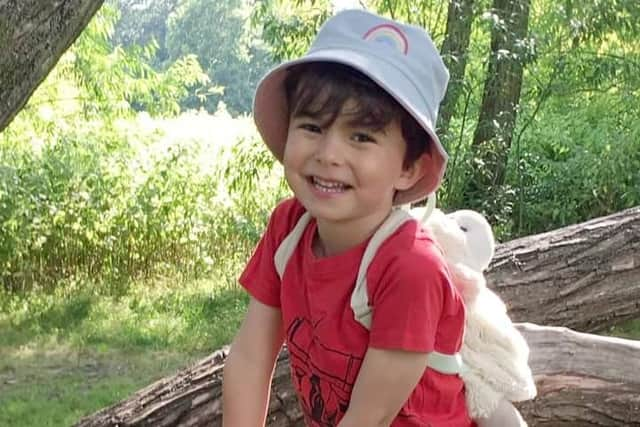 Dr Amy Mitchell, consultant paediatric oncologist at Oxford Children's Hospital and honorary senior clinical lecturer in paediatric oncology at Oxford University, said: "Elliott was a bundle of fun, he had a cheeky smile and sparkle in his eyes. He was an incredibly affectional little boy and l cherished his cuddles in clinic or on day ward. He had an amazing imagination and was incredibly bright and curious.
"There was no pulling the wool over Elliott's eyes and no restricting his tenacity for life even when his pain or other symptoms got to him. It is important to me that we honour this amazing little boy's life by continuing to work tirelessly to improve outcomes for children diagnosed with this aggressive and devastating cancer."
Neither Chris or Gareth would describe themselves as athletes and they have had their ups and downs during their training. Chris injuryed his ankle during week one, while Gareth ended up in A&E after falling off his bicycle – in the back garden.