Usually, the Lincolnshire hospice, which has charity shops in Sleaford and Ruskington, would host countywide Light up a Life celebrations in local churches, as well as its famous Torchlight Procession through Lincoln. However, this will not be possible in 2020 due to the ongoing pandemic. The campaign will still go ahead, just in a slightly different way.
This year, the hospice will bring everyone together with one extra special Light up a Life celebration on Tuesday, November 24. Join them at 7pm from the comfort and safety of your own home to witness their first ever virtual Light up a Life service and virtual torchlight procession on their website.
Light up a Life is a unique celebration for families and friends to join together and remember loved ones at such a difficult time of year. The virtual service will feature readings, music and time for quiet reflection. Candles will also be lit in remembrance of loved ones, and the hospice invites viewers to do the same at home. Light up a Life is for everyone who has experienced loss, not just those who have been affected by hospice care.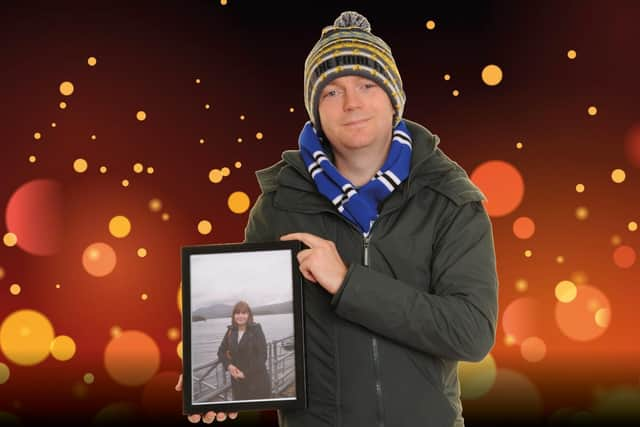 The virtual torchlight procession will follow on from the service, featuring Finlay from the RAF Waddington Pipe Band playing 'Amazing Grace' outside the hospice alongside two torchbearers.
Richard Pullen, long-standing St Barnabas supporter and Light up a Life ambassador will be carrying a torch for his fiancé, Rachael, who sadly died aged 24.
Anita Willoughby, Clinical Services Manager for St Barnabas will represent the St Barnabas nurses as she carries a torch in memory of all the patients cared for over the past 38 years.
Richard and Anita will walk the procession route to the west front of Lincoln Cathedral, where Canon John Patrick will bless the Tree of Life as it is lit. Each light on the tree will symbolise a loved one who is being remembered this year through the beautiful Light up a Life campaign.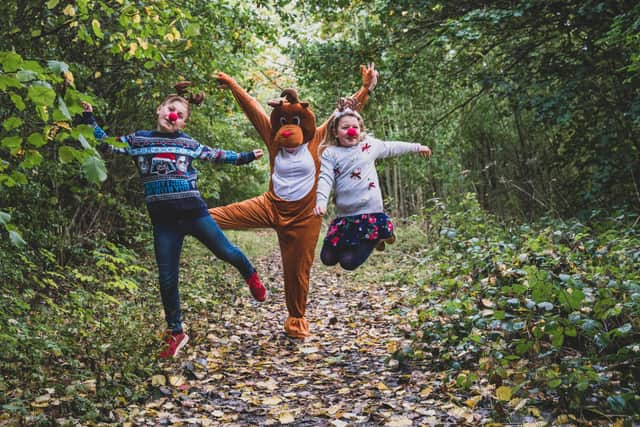 Richard, from Lincoln, said: "Rachael was just 24 when doctors told her she had months to live. We had only got engaged the year before and moved into our first house, so the news hit us like a torpedo. We had gone from planning our future together to facing the shock that our future would now just last several months.
"Watching Rachael go downhill over the next few months simply broke my heart. Her confidence was shattered, and I felt helpless. This was when St Barnabas Hospice stepped in.
"Rachael moved into the hospice in Lincoln at a point when we thought she had just days to live. I remember popping out one day and returning to find her sat up in bed with a sausage sandwich. I couldn't believe my eyes. Over the next few weeks my Rachael came back to me – pain management, physiotherapy and specialist care all helping to bring her confidence back.
"I stayed every single night in the hospice with Rachael after the nurses kindly pushed two beds together so I could hold her as we slept.
"With St Barnabas's help, Rachael reached a point where she could go on day trips and then eventually come home for a few days. You may know already that St Barnabas is more than just one building. Because of their incredible Hospice at Home team, Rachael had all the equipment she needed and was at home for my birthday. She even had the strength to organise me a surprise party which was such a special and memorable moment for me.
"Sadly, Rachael suffered a stroke whilst at home and the hospice arranged for her to go straight back in for end-of-life care. The cancer was in her brain and the end was near. Rachael passed away on February 11, 2013.
"I will be eternally grateful to everyone at St Barnabas Hospice who supported us through Rachael's illness. Even after her death they were there for me and Rachael's family – nothing was ever too much trouble.
"I knew of the Light up a Life campaign through my job in the fire service and had previously spent many years supporting the beautiful torchlight procession, as hundreds of people walked through Lincoln carrying flaming torches in memory of loved ones. I remember the hairs standing up on the back of my neck as I watched the procession move towards Lincoln Cathedral. That was before I had even lost anybody.
"After losing Rachael, Light up a Life took on a whole new meaning for me. I found I could dedicate a light in her memory to shine brightly on the Tree of Life each year. Rachael was the light of my life every single day and this tribute seems so fitting.
"Please join me in shining a light to remember someone special this Christmas. The world is a scary place for many right now and I know that the lights of our loved ones will give people hope for better times."
* St Barnabas Hospice and the Education Business Partnership have teamed up to launch a new festive fundraiser for Christmas in the form of Rudy's Run.
Set up to encourage schools, organisations and the charities' supporters to get involved and raise much-needed funding, the run is not a race, but rather a chance for families and schools to dance, prance or run around and join in with some Christmas-themed crafts.
Caroline Swindin, Fundraising Development Manager at St Barnabas Hospice, said: "Registering for Rudy's Run means you receive a pair of antlers and a red nose along with a downloadable pack of activities – including Rudy's special recipe for Reindeer food. You will also receive a 'thank you' message all the way from the North Pole for signing up and fundraising to support St Barnabas Hospice.
"With events and productions like pantomimes and festive gatherings postponed this year, we wanted to provide Lincolnshire schools, nurseries, groups and families with a 'readymade' Christmas event they can hold safely in their bubbles.
"The partnership with the EBP has been instrumental in maintaining good sign-ups for schools. However, we also wanted to make sure our activity pack hit all the right notes with fun as well as including educational activities which are perfect for younger children. We want to say a huge thank you to the team at the EBP for their support and encouragement with launching this new fundraiser."
Matthew McKeown, Head of Commercial Services at The EBP commented: "We hope that the schools, children and families will have fun taking part whilst raising money for such a worthwhile cause."
St Barnabas Hospice is renowned for its outstanding end of life care for adults but also provides pre and post-bereavement support for families. This invaluable support is free for anyone in Lincolnshire who is struggling with loss, and more work is being done at St Barnabas to create a specialist bereavement service for children as young as five.
Losing a parent, sibling, or grandparent can be extremely traumatic for a child and can affect more children than many people imagine.
Rudy's Run has been designed to promote and raise funds for this service as well as maintaining St Barnabas Hospice's overall mission throughout the most difficult year 'to offer compassionate, end of life care'.