Lincolnshire to receive share of £959 million from Department for Transport to repair roads
​The Department for Transport has announced today (Friday) that Lincolnshire is set to receive a share of a multi-million funding boost to repair roads across the county.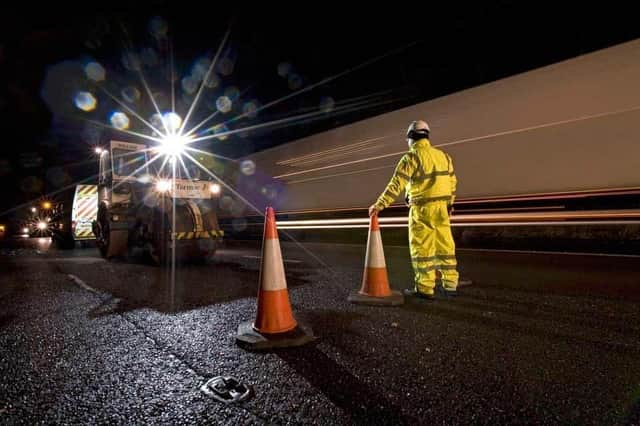 A total of £959 million of redirected HS2 funding will be allocated to resurface roads in the East Midlands, including almost £5million from 2023/24 alone for Lincolnshire.
Transport Secretary Mark Harper has set out the allocations of an £8.3 billion national long-term plan to resurface over 5,000 miles of road across the country over the next 11 years.
Local highway authorities across the East Midlands will receive £16.4 million this financial year, followed by a further £16.4 million for 2024/2025, with the rest of the funding allocated through to 2034.
Lincolnshire is set to receive £4,924,000 in 2023/24, another £4,924,000 in 2024/25, and a total of £287,750,000 over the next ten years, the highest amount for any local authority in the East Midlands.
Lincolnshire County Council's Executive member for Highways, Coun Richard Davies, said that the funding was "very welcome news" and pledged to put the funds into the 23/24 maintenance schemes and do the same for the 24/25 money:
"[The funding] will clearly be a much-needed benefit in our continuing battle to keep the 5,500 mile-long Lincolnshire road network useable," he said.
"This £5m from Govt a year for this year and next will be a positive to our maintenance plans across the county."
Coun Davies also said that it was worth noting that the council was still waiting for a reinstatement of the 25 percent (£12.3m) cut to its annual road budget:
"That deficit, started in 2022, has already had a far-reaching effect on what we've been able to do for the county and it is currently planned to still be in effect for years to come.
"These cash announcements are a step in the right direction, but we still need more to be done."
Transport Secretary Mark Harper said: "Most people travel by road and potholes can cause misery for motorists, from expensive vehicle repairs to bumpy, slow, and dangerous journeys. Our £959 million boost to repair roads across the East Midlands shows that we're on the side of drivers.
"Today's biggest ever funding uplift for local road improvements is a victory for all road users, who will enjoy smoother, faster and safer trips - as we use redirected HS2 funding to make the right long-term decisions for a brighter future."
Prime Minister Rishi Sunak said: "For too long politicians have shied away from taking the right long-term decisions to make life easier for hardworking families - tackling the scourge of potholes being a prime example.
"Well-maintained road surfaces could save drivers up to £440 each in expensive vehicle repairs, helping motorists keep more of the cash in their pocket.
"This unprecedented £8.3 billion investment will pave the road for better and safer journeys for millions of people across the country and put an end to the blight of nuisance potholes."