Line-up announced for annual Bands on the Bank in Wainfleet
Wainfleet is preparing to rock once more with the return of the annual Bands on the Band concert.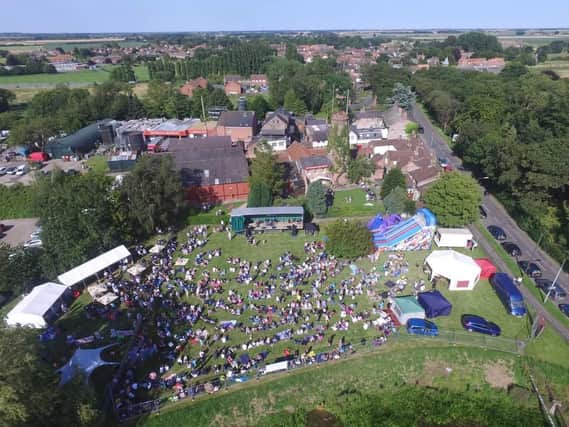 The popular event organised by Bateman's Brewery attracts hundreds of people to the market town.
It takes place on Saturday, August 13, in the paddock next to the brewery.
The line-up includes Another Girl, Another Planet, Cuttin' Loose, Zebra Bank UK, Glass Shadow, Local Heroes and Revolver.
Tickets can be bought before the event by visiting the Bateman's Brewery Facebook page.
Other events for your diary include:
August 5 – Rocking Around Wainfleet, Wainfllet Market, Paint pebbles and follow trail.
August 6-7 - Chapel St Leonards Carnival.
August 10 – Wainfleet Fairy Door Hunt, Wainfleet Community Hub, Magdalen College Museum.
August 13 -14 – Alford 1940s Weekend, Re-enactors, classic cars and entertainment.
August 14 - Skegness Carnival.
August 14 – The Village Church Farm, Skegness, Motorcycle Open Day.
August 17 - Skegness 999 Day, Tower Gardens.
August 18 - Spilsby Picnic in the Park, Ancaster Avenue Recreation Ground.
August 20-27 - Skegness EBF National Bowls Championships.
August 20-21 – SO Festival, Skegness. Various locations.
August 22 – It's a Knockout, Carboot site, Burgh le Marsh.
August 24 - Furlongs Festival, Sutton on Sea.
August 27-28 - Chapel St Leonards Summer Fair and Music Festival.
September 1-4 - Skegness Continental Market.
September 3 - Wainfleet Bike Night.
September 10-11 - Mablethorpe Music Mix-up Weekend.
September 17 - Mablethorpe Carnival.
November 5-6 - Skegness AMCA Beach Race.