Local RAOB lodge hosts Buffs' presentation to Skegness RNLI
A Skegness ROAB lodge has hosted Buffs from across the region for a presentation to the town's RNLI.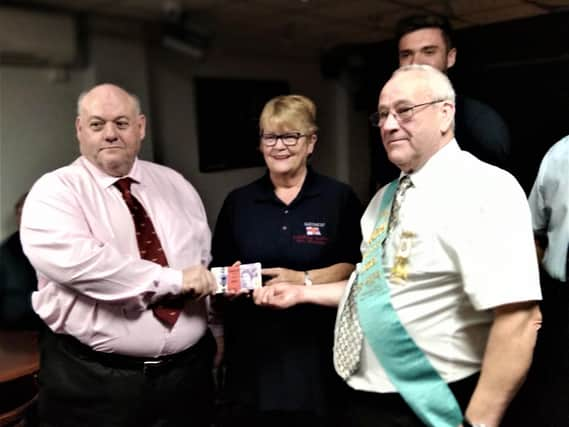 The Clarence Edward Epton Lodge in Skegness Liberal Club, Lumley Road played host to RAOB (Buffs) Brothers John Fretwell ROH, Steven Lines ROH, Scott Brazier KOM, Andrew Parrott ROH and Brother Kirk Glover.
Representing the RAOB Provinces of Chesterfield & Mansfield, Sheffield and District and Retford and District, the brothers presented £1000 to Mrs Mairie Perry of the Skegness RNLI.
The donation had been collected by Bro Steve Lines ROH from various RAOB lodges throughout the three provinces over last three years and was accepted with thanks.