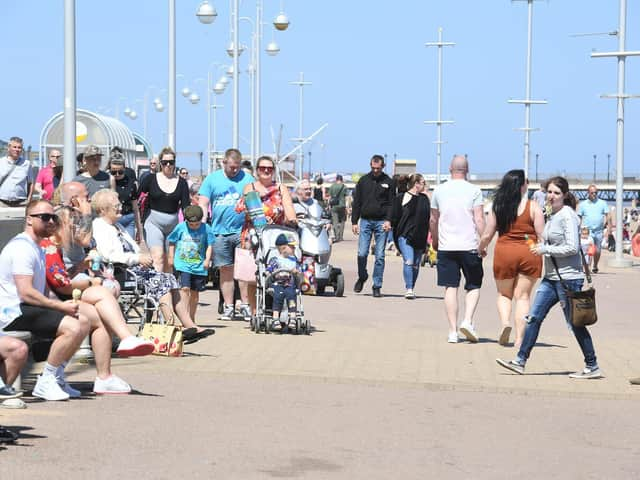 Local photographer John Byford has been collecting works as a local record of the pandemic for the exhibition at the 1929 Gallery - part of a creative hub and tearooms at the old police station on Roman Bank.
Readers have been getting creative during lockdown - and we can't wait to share their work work with you.
Since the Skegness Standard joined forces with Lincolnshire's best-selling author Margaret Dickinson to launch a short story competition, we have been overwhelmed by the inspiration behind the entries we have already received.
As Covid-19 restrictions are eased and life returns to a new normal, we are looking to bring the competition to a close - and have now a closing date for final entries of June 30.
Stories should be no more than 1,000 words and the best three will be published in the Skegness Standard.
John Byford said: "We are looking forward to displaying entries as part of our exhibition at the new gallery - and we will bring you more news about this in the coming weeks."
Margaret Dickinson, who was born in Gainsborough before moving to the Lincolnshire coast, says she is looking forward to judging the entries, along with former Skegness editor, John Cowpe. She says writing can be the perfect escapism for people confined to their homes during the coronavirus pandemic.
Her latest book, The Spitfire Sisters, was published in January and is the final part of a trilogy. Margaret is already working on her next novel, taking just a short break for her daily stroll.
Born before the end of the Second World War, she says that period of history has been an inspiration in many of her novels.
"I was born during the war and can just remember the rationing," she said.
"Our lockdown is very different as people were not confined to their home in the same way.
"But now is the perfect time for people to get creative and try their hand at writing a short story."
Mr Cowpe has also had three books published, "Skegness Past", a photographic history of the area produced in conjunction with the Skegness Standard, and two novels, "Ill Winds" and "All For Blood".
He says: "I am delighted to be asked by the Skegness Standard to judge their competition alongside Margaret Dickinson. For several years the Standard and East Lincolnshire Arts ran a successful short story competition. Margaret and I were the judges, alongside the late Peter Emmens. It's great that the Standard has come up with a similar idea to to stimulate people's imaginations during these difficult weeks."
In the meantime we have also been sent a poem by Karina Oakes, which has also been inspired by the lockdown.
WILL SKEGNESS SURVIVE THE LOCKDOWN?
I can't do this, I sighed
how can I do this for weeks on end?
I go back to bed, I can't go on
if this lockdown lasts too long
they are closed and empty
A sobering thought for locals
Who still have their reasons
For staying on, else they'd be gone
They are still here as Government Exemptions apply………..
Else Police and Security would make sure,
As when you ask the locals
Where they're originally from
Nottingham, Mansfield, Sheffield
People will sell their caravans
And it will be like before
The people of Skegness will clap
But to tourists who have gone back
Even people from Skeg have to move town
Theres none here, you see
Since Businesses closed down
And tourists have gone to a further off sea
Due to Social Distancing Rule
Too much ale gone to waste
Only the big supermarkets stay open
Whilst everything else is dying
Candyfloss and Ice-cream stalls – miss a whole summer
Never happened before, not even during the war
It's the tourists that made the coast
Skegness has come full circle
People no longer frequent
Whilst people were clapping for the NHS
Our seaside towns were dying
But you've took away our seaside town !
Which for one gave jobs to lots of people
Even though they got mocked
By locals – each and every year
For their caravan lifestyle !
Home for the seagulls only ……..
I remember when all this were caravans
Instead of ' All this were fields'
Now people only come Skegness
Caravan haters during lockdown
Might just reap what you've sown
So before you judge the tourists
And their all year round trade
Be thankful for the job you had
Lest we go back to the old fishing town
you were from a Bygone Age