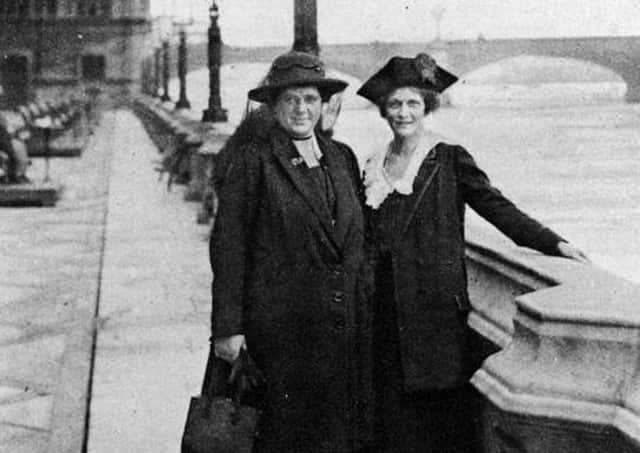 American born Nancy Witcher Langhorne Astor was the second woman to be elected to Parliament and the first to take her seat.
She served from 1919 to 1945.
However, the first British-born woman to be elected as an MP was Lincolnshire's own Margaret Wintringham.
Mrs Wintringham served as Member of Parliament for Louth from 1921 to 1924.
The two ladies worked together for many years and in 1935, the Market Rasen Mail reported on a visit Lady Astor made to the home of Mrs Wintringham in Tealby.
Lady Astor's visit to Tealby
Weekend guest of Mrs Wintringham - In an interval between addressing gatherings at Lincoln and Huntingdon, Lady Astor MP spent two quiet days at Tealby as the guest of Mrs Margaret Wintringham at the weekend.
Mrs Wintringham has now given up her former residence at Little Grimsby Hall and has a charming old-world cottage, surrounded by a big garden filled with summer flowers, beside the main Lincoln to Grimsby road.
Even in this sheltered rural retreat, Lady Astor's temperament would not permit of her being fully quiescent.
Half an hour before her departure for Huntingdon she was to be observed walking down the Tealby village street and she conversed with several village people who were introduced to her by Mrs Wintringham.
She was delighted with the appearance of the local parish church, which she visited and she told a reporter that Tealby people were fortunate to live in such a village.
"A day's freedom like this is a wonderful thing for me," she remarked.
As all the world knows, Lady Astor is a witty and vivid conversationalist and just now her attention seems to be chiefly centred on the troubled international situation.
She is very earnest in her desire for peace.
She is most anxious that the League should be preserved as an effective instrument and she believes, she said, that the two great Anglo Saxon countries on opposite sides of the Atlantic are two great factors making for peace.
Great Britain and the United States have a similarity of outlook on this question which is not shared on the continent.
"Whatever your big publicists may say to the contrary, the League of Nations has come to mean something to the towns and villages throughout this country. America has more peace societies than any other country. But if you go to France, Italy, Germany or Spain you find that peace organisation is almost non-existent."
"If we are content to express views as to the abstract desirability of peace it will get us nowhere," continued Lady Astor.
"If we believe that the rest of the world wants peace we are simply not facing the facts of increasing armaments.
"I believe passionately that we must do all we can to keep world peace."
• Margaret Wintringham is, perhaps, the most famous member of the Women's Institute.
Next year, Lincolnshire North Federation of WIs will be marking the centenary of her election to Parliament.