Louis laps village for fundraiser
A caring six-year-old from Middle Rasen has taken to two wheels to raise money for his cousin's medical treatment.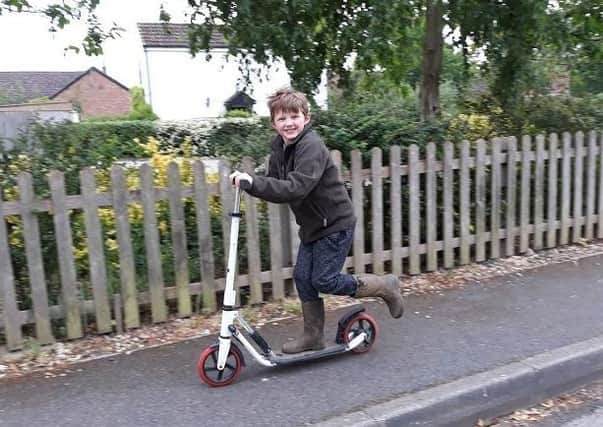 Louis Speller is described by his mum, Hannah, as a 'lovely, kind and thoughtful boy'. No wonder then that when he heard his cousin, Bella, needed help, he wanted to do his bit.
Hannah said: "Bella needs specialised treatment to help her learn to eat.
"Her parents are fundraising tirelessly for her, so Louis decided he wanted to help by raising some money himself."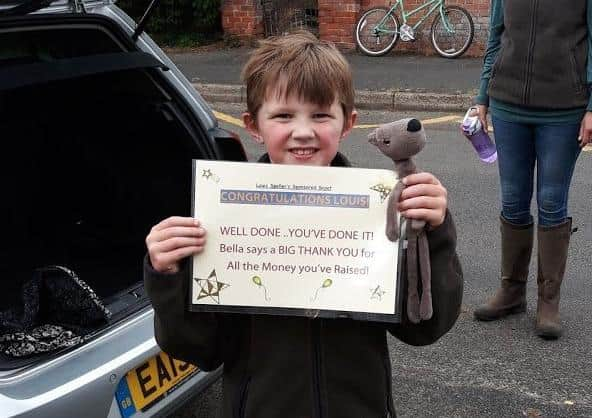 Louis loves going out on his scooter, so he decided to do a sponsored scoot.
He set himself the task of scooting five laps of Middle Rasen village and asked people to sponsor him.
His fundraising target was £150 and his parents set up a JustGiving page for him.
On the day, his grandparents, great aunt and uncle, friends from school and some of the teachers all turned out to cheer him on as he scooted along, with his mum following on her bicycle.
Louis ended his sponsored scoot with a massive smile on his face, which was made bigger by the fact he had smashed his target; the total currently standing at £527.
So how did he feel after it all?
Louis said: "Hot and sweaty ..... and happy."
Hannah said: "He thoroughly enjoyed himself.
"His dad and I are so very, very proud of him for wanting to help and raising all the money he has."
Louis's fundraising page is still open for anyone wanting to make a donation: visit www.justgiving.com/crowd
funding/louis-sponsored-scoot .
Bella is four years old and is a SWAN, meaning she is diagnosed as having a Syndrome Without A Name.
Her growth is affected and she has suffered chronic vomiting since the day she was born. The vomiting prevented her from eating, so she has been tube fed since about six weeks old.
Doctors believe Bella developed an aversion to food and drink and so will need very specialised medical help to be weaned off the tube and learn to eat and drink.
The only clinic suitable is in Atlanta, USA so Bella's whole family are raising funds to help get her there.
Bella has her own Facebook page - Help Bella Learn To Eat