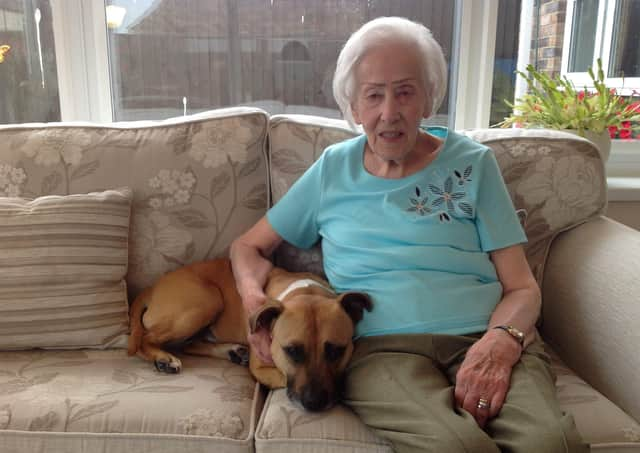 Doreen Beresford, who passed away at the age of 96 last year, made a wish to leave some of her money to continue giving a second chance to horses, ponies, donkeys and mules who have suffered a tough start to life.
Bransby Horses never had the chance to say thank you to Doreen in person, so they contacted the Leader to help them thank her and other special people like her, today.
A charity representative spoke to Doreen's neighbour, Tracey, who told them that she was very privileged to have known her and to be able to call her a friend.
Tracey said: "Doreen was a very private lady but she was funny and we trusted each other a great deal.
"Doreen used to talk about Bransby Horses as she loved animals and felt so sorry for horses, ponies, donkeys and mules that were treated badly.
"She liked to read the stories of them finding a new hope at Bransby Horses, in the supporters' magazine, Bransby Life."
Doreen left a third of her estate to Bransby Horses, and supported two other charitable causes in her Will.
A Bransby Horses spokesman said: "To Doreen and all those who have left a gift or plan to leave the charity a gift in their Will, the charity would like to say a huge thank you from the bottom of our hearts."