Mablethorpe beach voted best in England by Sixt
Mablethorpe's beach has been voted as the best in England, according to new research.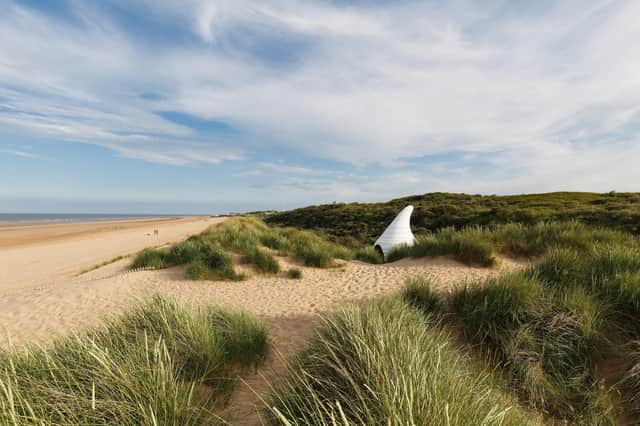 Car rental company Sixt ranked 300 beaches in England based on factors that contribute to a perfect beach day, including water quality data from the Environment Agency nearby cafes, parking accessibility, and lifeguards – and gave each beach a score out of ten on each factor.
Mablethorpe Town Beach came out on top in the company's research, not only in the East Midlands but also the best in England, beating stiff competition from other high-ranking beaches including Cromer and Whitley Bay, which came in second and third respectively.
The citation praising Mablethorpe's beach said: "Boasting miles of golden sand and a Blue Flag award, the picturesque Mablethorpe Town Beach in Lincolnshire ranks top of our list of England's best beaches. Backed by a promenade and offering a traditional beachfront funfair, the town has a long history of tourism and a stunning coastline that sets it apart from many others in the country.
"Visitors to this lively beach town can rest easy with an on-duty seasonal lifeguard within flagged areas, and public toilets just walking distance from the shoreline during the summer months. Other handy amenities that gave Mablethorpe Town Beach its ranking status is its vast number of cafes and car parks just 400m away.
"With a choice of 19 cafes and seven car parks within a five-minute walking distance, as well as 'excellent' water quality, it's no wonder the beach ranks so highly."
Coun Steve Kirk, East Lindsey District Council portfolio holder for The Coastal Economy, said: "It is fantastic to see the East Lindsey coastline and Mablethorpe in particular getting the recognition it deserves, and being recognised as one of the best beaches to visit in the UK.
"We take a great amount of pride in the cleanliness, appeal, offer and accessibility of our entire coastal area and would always welcome more people to visit and experience it for themselves.
"This is an incredibly exciting time for Mablethorpe, with our transformative Towns Fund regeneration projects bringing in significant Government investment and state-of-the-art facilities, and it is pleasing to see this hard work reflected nationally."
Mablethorpe mayor, Paul Russell, said that this recognition "highlights the region's commitment to maintaining a clean and inviting environment for beachgoers of all ages".
"I, as Mayor of Mablethorpe and Sutton on Sea am, thrilled on behalf of the town to receive this recognition, it's a testament to the hard work of our dedicated community volunteers and East Lindsey District Council workers who clean the beach daily," he added, "Judge for yourself and pay a visit to one of the friendliest places on the East Coast."