Mablethorpe British Legion: 'Unfortunately, this year is going to be quite different'
The Remembrance Sunday service is usually very well attended by the community in Mablethorpe and surrounding area - with last year's amongst the best in recent years.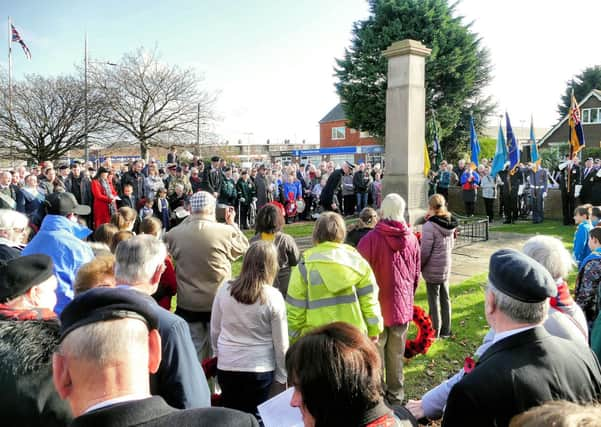 Unfortunately, this year is going to be quite different due to the ongoing effects of the coronavirus pandemic.
The chairman of the Mablethorpe & District branch of the Royal British Legion, Dave Tyler, explained: "The safety and wellbeing of the public, our members and all of the organisations that take part has been paramount in our thoughts whilst coming to this decision.
"We understand that this will be a major disappointment to the many people who take part in the parade and the people of Mablethorpe and Sutton, for whom it has been a major part of the town events calendar for generations."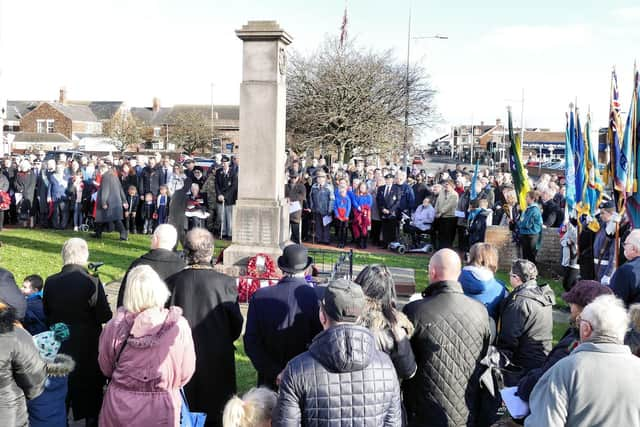 "There will be no service in the War Memorial, as this would be impossible to control safely.
"It is hoped that the residents of Mablethorpe and Sutton understand why this is having to happen."
Mr Tyler explained that, at 11am on Sunday November 8, a contingency of six people, including Victoria Atkins MP, two members of Mablethorpe & Sutton Town Council, and the Royal British Legion and RAFA (the Royal Air Forces Association) will observe the two minutes silence.
Wreaths will be laid for the Normandy Veterans, Burma Star Veterans, four wreaths to represent the Royal Navy, Army, Royal Air Force and Merchant Navy, The Royal British Legion, and The Royal Air Force Association.
There will be no service at Sutton on Sea, but a representative of the British Legion will lay a wreath.
Mr Tyler continued: "Members of the public and other organisations who wish to lay a wreath may do so, after the official wreath laying, or wreaths can be laid at the War Memorial on Wednesday November 11, but safety must always be uppermost in your minds and the rules relating to face coverings and social distancing must be adhered to. I ask that you bear this in mind and do not turn out in the large numbers that has been the custom in normal times. These are not normal times."
He concluded: "I really hope that sometime in the near future we can get back to some normality.
"Next year being the 100th anniversary of The Royal British Legion, we are hoping to be able to plan several local events and join in county events to celebrate."