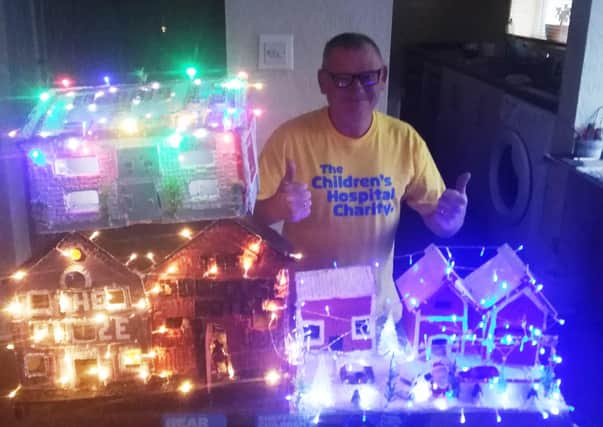 Patrick Carlin, who lives in Regent Road, has been clearing his garage so that it can be demolished to make way for a two bedroom wet room for his sons Thomas and Samuel, the latter of whom has quadriplegic cerebral palsy.
While clearing the garage out, Patrick has made use of old timber to build little wooden houses, such as those pictured, and he has been displaying them outside his house and selling them to raise money for Sheffield Children's Hospital.
His youngest son, Thomas, had a complicated operation on his hips at the hospital in April 2018, and, as a gesture of thanks, Patrick is now selling the wooden houses with all funds going to the hospital.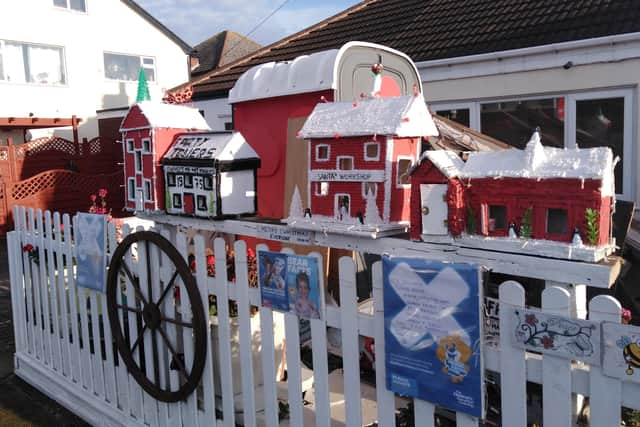 Patrick said: "I had a lot of old timber and decided to build model houses out of this wood.
"I suffer with anxiety and depression and building these houses really helped me. I put them on the front garden and people would stop and comment on them.
"It would put a smile on their faces, especially the children, as it doesn't cost a lot to build them.
"I thought it would be a good idea to sell them for charity. The hospital was very pleased with the idea."
Patrick has already sold four houses, raising £80 for the hospital,
He hopes to raise as much money as possible - with half a dozen more houses already available for sale.
Visit Patrick's address (3 Regent Road) or call 01507 479284 to buy one of his wooden houses.