Mablethorpe Lifeboat Station needs volunteers - can you help?
​Those who would be interested in giving back to their community on the coast and help a lifesaving initiative to continue have the opportunity to find out how to get involved.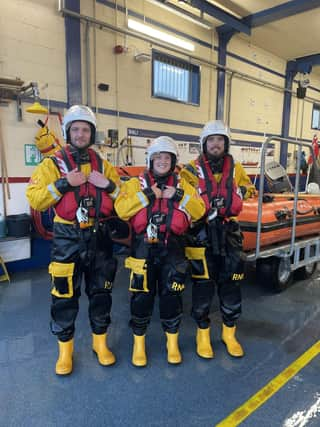 ​The Lifeboat Station at Mablethorpe is holding a recruitment evening soon to try and bring more willing lifesavers into their ranks by training people to be an RNLI volunteer.
This is the opportunity for people to learn and develop new skills, as well as giving something back to the community in your spare time.
From volunteering as a lifeboat crew member, to supporting shore crew, or driving launch vehicles, there is a wide variety of volunteer roles available and waiting to be filled at the station.
Being a lifeboat volunteer is one of the most exciting and fulfilling volunteer roles you could do, and crew members, together with the coxswain or helm, operate the lifeboat during rescues and ensure the safety of rescuees.
As well as going out on rescues, lifeboat crew members also train regularly in boat handling, radio communications, casualty care, navigation, and radar.
The role of shore crew is to help with the launch and recovery of the lifeboats on service and exercise and to contribute to the overall upkeep of the station, lifeboats and equipment.
To find out more about these roles, and the many other volunteering opportunities at Mablethorpe Lifeboat Station on Tuesday October 3 from 6.30pm to 8pm to chat with the crew and find out about joining the team's lifesaving efforts.