Magna Vitae sets out plan for reopening of sport and leisure facilities
The Magna Vitae Trust for Leisure and Culture has said it almost 'back in business', and will lead East Lindsey out of lockdown with a rolling re-opening of its leisure, sport, and family entertainment venues.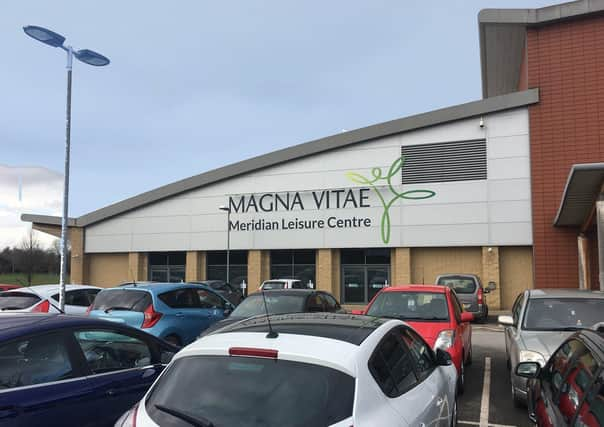 The first facilities to reopen their doors will be the London Road Pavilion in Louth, and the outdoor pool in Skegness.
This is expected to take place on Monday March 29, and both venues will operate with the appropriate guidance in place, in line with Government advice.
As arrangements are still being made, booking is not yet available, but keep an eye out on Magna Vitae's website or social media channels for more details.
These will be followed on Monday April 12 by the fitness suites and indoor pools at Louth's Meridian Leisure Centre and Horncastle Pool & Fitness Suite, and the gym at Skegness Pool & Fitness Suite, and Station Sports, Mablethorpe.
Again, Government guidelines will apply with individual and single household bookings, which will be open nearer the time, being taken online.
Back in Skegness, plans are also in place to re-open the high-wire outdoor adventure Altitude44 and Café Magna, which also sit on the Magna Vitae complex on Grand Parade, on April 12. And, from May 17, the team at The Embassy Theatre are planning 'stage to screen' in line with the Government's roadmap out of lockdown, after a Covid-19 closure that has lasted more than a year.
Group exercise classes at all Magna Vitae's venues are also being planned from this date, again following Government advice with booking open in the coming weeks.
Executive director Aeneas Richardson said: "We can't wait!
"To see people coming back into our venues again, smiling and enjoying what we offer, will be fantastic for everyone.
"Seeing our normally busy and vibrant venues closed has been sad for all concerned.
"We of course understand why this was required but hope now to be back for good to help everyone live a great life once again!"
Regular users of the centres are equally as keen to get back to the Magna Vitae facilities in the coming weeks and months.
Bob Wells, chairman of Louth's swimming club The Dolphins, said they had worked with Magna Vitae since lockdown to ensure members were keeping fit and ready to go with virtual sessions.
Bob said: "We can't wait, and the work we have done with the team at Meridian over the last year will make it easy.
"We have a great partnership with Magna Vitae and they have been exceptionally good over this last year."
Support has also come from Magna Vitae's partners at East Lindsey District Council.
Deputy Leader and Portfolio Holder for Partnerships, Councillor Graham Marsh, said: "Magna Vitae has quality attractions, leisure and fitness venues, which make a significant different to the health and wellbeing of both residents and visitors.
"When we look at people coming out of lockdown, the reopening of such community venues will be vital."
Over the last year, the community and fitness teams at Magna Vitae has built up a strong virtual audience, switching some of its popular community groups and classes online.
As well as working with The Dolphins, more than 30 schools have received weekly downloads, 16 care homes have used the online service, and around more than 800 people have joined virtual exercise classes.
• For more up-to-date information, visit www.magnavitae.org or follow Magna Vitae on Twitter, Facebook, and Instagram.