Market Rasen Rotarians embrace digital age as they continue their regular meetings
Market Rasen Rotary Club is continuing to hold meetings, by embracing the technology of video conferencing.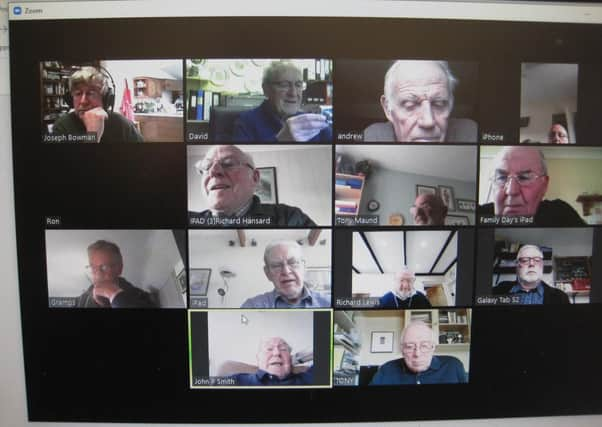 Like many groups, they have upskilled their IT knowledge to keep in contact with each other during the coronavirus pandemic.
They are even able to welcome speakers to their meetings and recently had a presentation from two former De Aston teachers who have been involved in a project to build toilet blocks for villages in Ghana, with the help of a £500 donation from Rotary.
Adrian Rosser now lives in Oxford, while Norman Palmer is still in Market Rasen.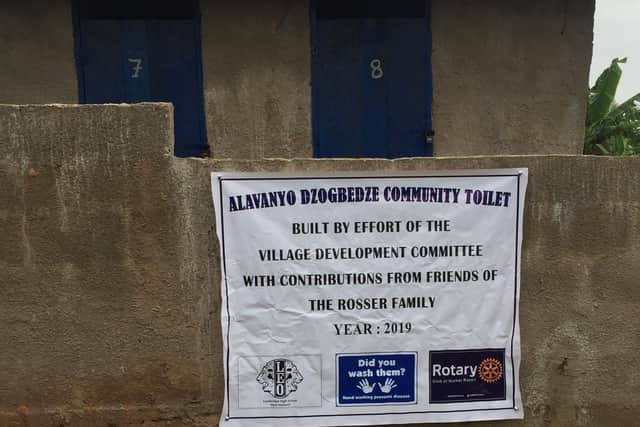 Having taught in Southern African countries before coming to Market Rasen, Adrian had established links with Ghana.
In 1968, he first visited the country as a VSO student immediately after leaving school and was struck by the lack of facilities and general sanitation.
In 2008, Adrian was able to return to Ghana and started fundraising to build a latrine block for the village.
He then returned to Ghana two years later to oversee the completion of the latrine.
This was a big success and the whole village was delighted with their new facility – so much so Adrian was made an honorary chief of the tribe.
Word spread about the success of this latrine venture and in 2016 Adrian was asked to organise the construction of another latrine in a neighbouring village.
In 2019, the money was raised, including the Rotary donation.
Local villagers carried on with the final construction and organised the installation of the roof.
Norman Palmer visited the project when it was almost complete and provided solar powered lighting for the latrines.
This was a big success, allowing safe access at night.
There is now a waiting list for latrines.
Adrian and Norman have set up a registered charity to fund this work - Community Action Ghana.
Before coronavirus restrictions were put in place, Rotary held a Lincolnshire celebration at Market Rasen Golf Club.
A Lincolnshire dinner of roast beef was enjoyed by the 60 Rotarians and friends.
After the meal, everyone was entertained by the Radio Lincolnshire agricultural and rural events presenter Alan Stennett, who told them about his involvement with the BBC over 50 years, following his upbringing on the family farm at Misterton.
Originally involved in the technical side of radio, he moved into World Service broadcasting, before heading to Lincolnshire.
The event was raising money for ShelterBox, and raised £470, to aid suffering anywhere in the world.
This brings the amount raised over the past years for this charity to £31,000.