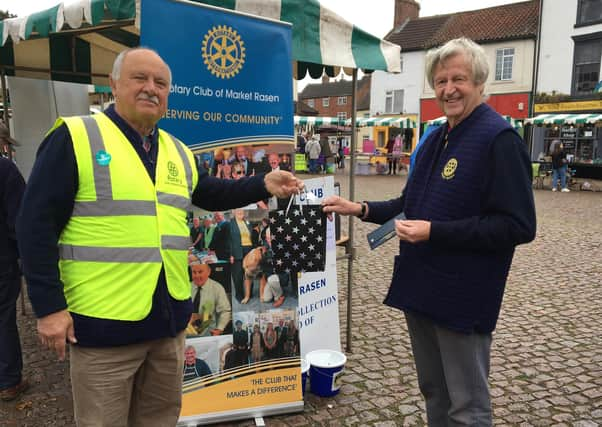 They ran a bookstall to raised funds for the Rotary Central Charity Foundation, which invests collected money for individual clubs and then allows those clubs to call on funds when they are embarking on a large project.
The event was also the opportunity to make a presentation.
As it is customary for the outgoing Rotary president to receive a small gift on his retirement, previous president, Rtn. Neil Taylor, presented Jo Bowman, with a pair of wine bottle coasters and a past president's medal, inscribed Market Rasen.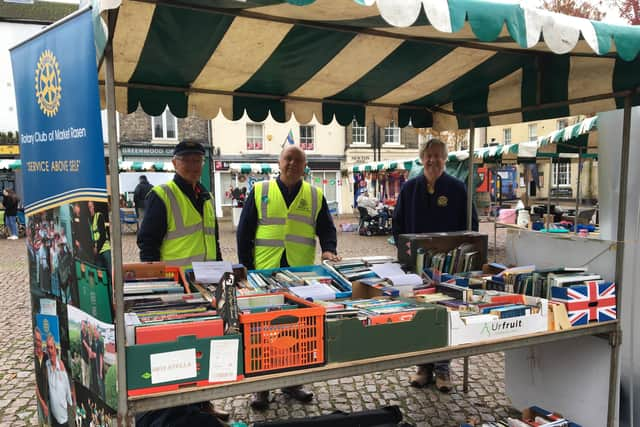 Jo, is now, as he has been for several years, the very competent secretary of the Market Rasen Rotary and can be reached on 01472 851916, should anyone wish to offer help to the fund raising and communal support efforts of Rotary, supporting its' activities, and being part of the fellowship Rotary brings,