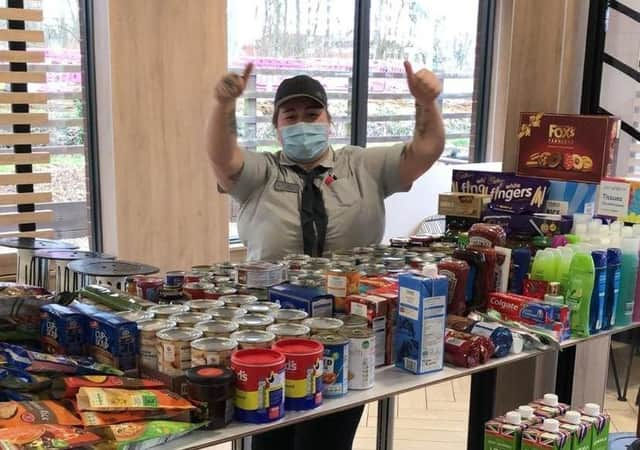 McDonald's, in Lincoln Road, recently presented food and household supplies to the Sleaford New Life Community Larder, following on from two other donations in the past six months.
Team member Ellen Watson, who has worked at the restaurant as a shift runner manager for six years this September, organised the collections.
Items donated included: milk, cereals, tinned food, pasta, biscuits, toiletries, baby supplies, feminine products and other household items.
She said: "I want to thank everyone in my team who quickly filled our crew room with generous donations. I work with more than 100 employees, so I knew that even if we donated a small amount of food each, it would be an amazing contribution. I know some families who rely on foodbanks and it is so important to help in some way, now more than ever. It is vital we look after each other and help ensure that no one goes hungry. I look forward to continuing to support the local community."
Local McDonald's franchisee Martin Cuthbert, who owns and operates 11 restaurants across the East Midlands, including Sleaford's, said: "After what has been such a difficult year for everyone, Ellen has done an amazing job working with our Sleaford team to help support a brilliant organisation in our local community, that does so much.
"We know how vital this donation will be to them, especially at this time of year and we hope that it goes some way to making a positive impact for our community."