Memorial race for little Gracie-Mae raises £2,165 for the Children's Heart Surgery Fund
Parents of an Alford toddler who sadly died from a rare congenital heart disease say they are overwhelmed by the support they had for a fundraiser held in her memory.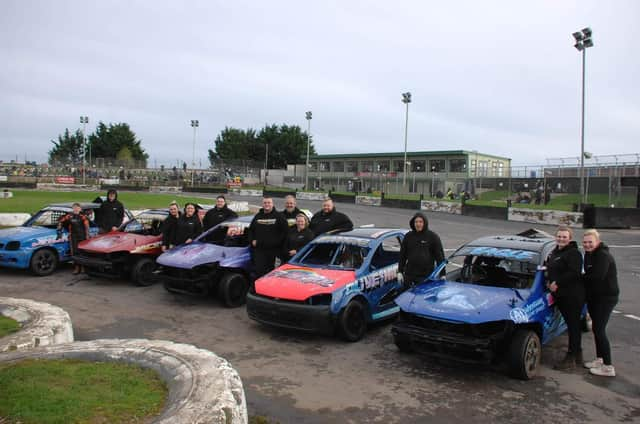 Little Gracie-Mae Rengger passed away on September 20 in the peaceful garden of a hospice in Leeds, cuddled by her mother Jessica and with her father Jordon close by.
Gracie-Mae had been treated for Tetralogy of Fallot – a defect that affects normal blood flow through the heart.
In spite of receiving surgery she had battled a number of health conditions and died aged just 10 months.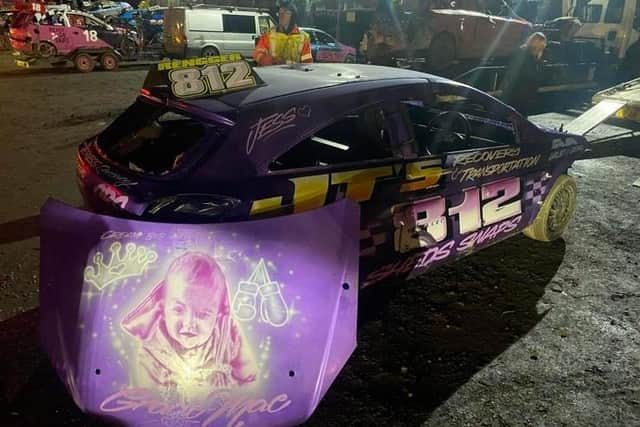 Her brave fight for life had reached people from around the world and her parents, Jessica and Jordan, were determined to do their 'shining light' proud and show no matter how big and how small, there is a good to everything.
They decided to raise awareness and funds for the .Children's Heart Surgery Fund (CHSF), which supplies food vouchers, hospital accommodation, advice and support for families.
The event at Skegness Raceway on November 5 included car and caravan racing and a fireworks display.
More than £2,165 was raised on the day, which also included a sale of Gracie-Mae merchandise, raffle, face painting, charity mascot appearance and balloon launch.
This is in addition to £450 raised previously at a CHSF Super-Hero Walk they also took part in.
"We have been absolutely overwhelemed by the generosity of people," said Jessica, "After Gracie-Mae died we didn't have long to organise it but it couldn't have gone better.
"For the Gracie-Mae Memorial Race people even made brand new banger cars with images of Gracie-Mae on them.
"Everyone sang 'Over the Rainbow' and there were cheers and crying. It was amazing."
The couple are now planning a similar fundraiser next summer and to carry on fundraising for CHSF.
"I'd do anything for a last cuddle and just to see her smile, like you would with any child," added Jessica. "It breaks me but our fundraising efforts keep us going.
"We've got 2024 to plan for and that's what Gracie-Mae will be all about."