Steve Beevers, 56, spent most of August cycling unaided along a scenic route of nearl 1,000 miles from Land's End to John O'Groats.
Along the way he faced heatwaves, thunderstorms, painful falls, a pair of bulls on a misty lane, and the question of where to sleep each night – but he has so far raised more than £2,100 for the Firefighters Charity and its rehabilitation centre in Cumbria.
He said: "I rode coast to coast last year, just after I'd lost my dad, and it was good for the mind, body and soul.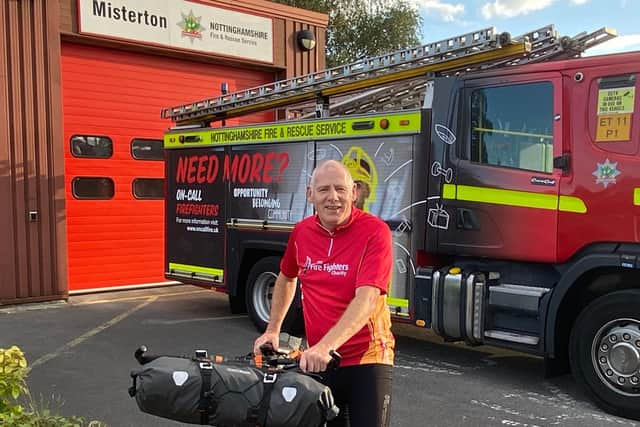 "I told my wife, Jill, and son that I wouldn't mind having a crack at LEJOG. They said I never would, and that was a bit like lighting a fuse."
Steve, an on-call firefighter, put in months of training rides to and from his day job running a motorhome supplies firm in Retford – although the pandemic forced him to push back his original start date of May.
Even setting out on August 5, Steve was not totally sure how far his legs – and his trusty steed, Psycho – would take him. He lives with osteoarthritis and has had several knee operations in recent years, which the charity has helped him manage.
He said: "When you've got a thousand miles to cycle, it's a devil on your shoulder. I planned for the next town. I didn't look at a map for a place 150 miles away. The further I went, the stronger I got.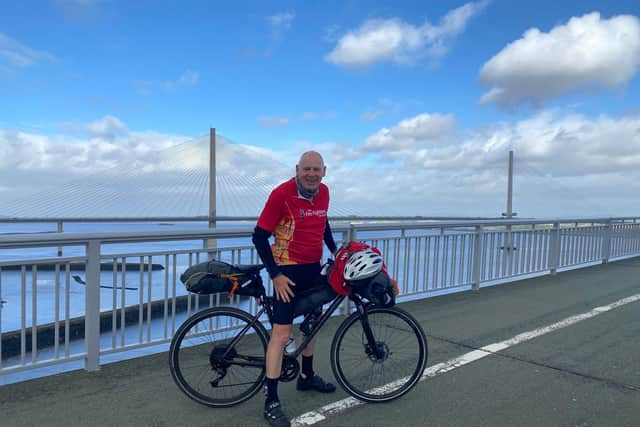 "I hadn't told many people what I was doing, but I started putting things on Facebook and then everyone was watching and willing me on."
There was kindness on the road too, as strangers let Steve pitch his tent in their gardens, or sleep in fire station yards.
The brutal hills of Devon and Cornwall pushed him to the point of heatstroke, but his speed picked up along back roads, towpaths and bridleways from Bristol to Manchester and beyond.
He said: "The scenery was spectacular. Crossing the Forth bridge was a highlight.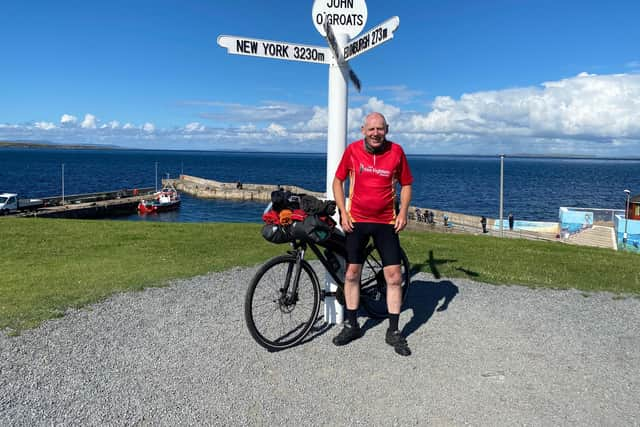 "Cycling alone meant there was no celebration in John O'Groats, but I did have a sense of fantastic achievement. There will be other adventures – if Jill lets me."